Planning a kitchen renovation in Noida, Delhi NCR? Here's what you might spend on materials, labor.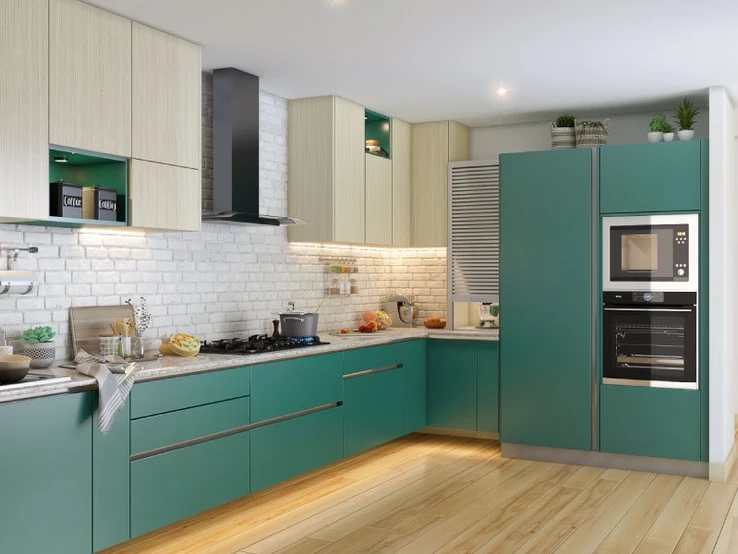 Imagining your dream kitchen is easy; budgeting for it is complicated. If you're planning a kitchen remodel, we'll help you understand your options and offer guidance on significant expenses and hidden costs you may encounter.
From building requirements to permits and design, the average kitchen renovation costs are expected in Noida. These figures are broken out by finish level and are based on Classic Infrahomes renovations:
Budget kitchen renovation costs: Starting at ₹65,000
Mid-grade kitchen renovation costs: Starting at ₹90,000
High-end kitchen renovation costs: Starting at ₹120,000
Pro tip: Start planning your kitchen renovation now. The COVID-19 pandemic has caused a backlog in the supply of many construction materials and fixtures. For homeowners interested in remodeling to quickly sign with a contractor to lock in your material prices. We also advise locking in a start date on the contractor's calendar. Waiting could lead to long delays and even more severe price inflation on materials.
Classic Infrahomes matches home renovation projects with vetted general contractors, offering advice, support, and up to ₹10,000 in renovation financial protection—at no cost to you.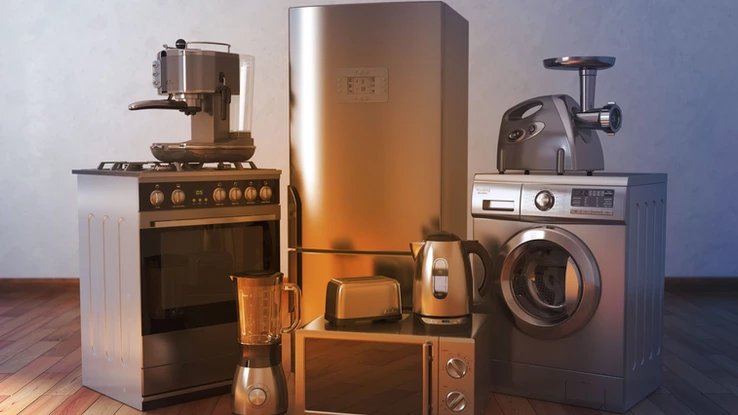 From budget to high-end kitchen appliances and finishes
Appliances, fixtures, and finishing materials all lie on a spectrum, whether you're doing a budget kitchen remodel or a high-end one. Your choice of quality level (often called "finish level") is a significant factor in the cost of a kitchen renovation.
"Budget" kitchen materials are generally off-the-shelf items from "big box" stores or IKEA.
"Mid-grade" kitchen materials balance cost with quality. Examples include engineered wood flooring and products from Amazon, Pepperfry, Kohler, or Flipakart More.
"High-end" kitchen materials prioritize quality over cost. Products include hardwood flooring or marble and brands like Amazon. This category may also have unique materials sourced from overseas suppliers and fully custom fabrications.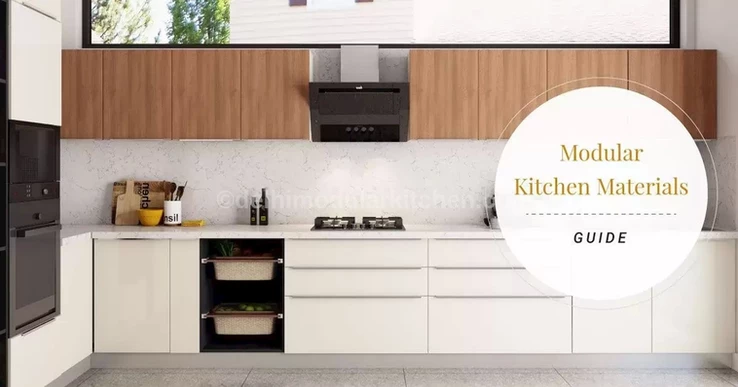 How much do materials for a kitchen renovation cost?
Cabinets budget: ₹1000/Sqft | mid-grade: ₹1300/Sqft | high-end: ₹1600/Sqft
Appliances budget: ₹10,000 | mid-grade: ₹35,000 | high-end: ₹36,000–₹85,000
Countertops budget: ₹250/sqft | mid-grade: ₹350/sqft | high-end: ₹650/sqft
Backsplash budget: ₹230/sqft | mid-grade: ₹370/sqft | high-end: ₹720/sqft
Flooring (tile) budget: ₹130/sqft | mid-grade: ₹150/sqft | high-end: ₹250/sqft
Sink budget: ₹10,266| mid-grade: ₹14,000 | high-end: ₹25000
Cabinet hardware budget: ₹150/piece | mid-grade: ₹280/piece | high-end: ₹350/piece
Lighting budget: ₹2500/piece | mid-grade: ₹1500/piece | high-end: ₹3500/piece
A note about cabinetry: In high-end kitchens that feature custom millwork, the cabinetry often accounts for a high percentage of materials and labor costs. The starting point for basic custom cabinetry is ₹1,000 per Square foot. There are many other factors—drawers are costlier than shelves, and features such as Lazy Susans, pull-out pantries, specialized compartments, and soft-close hinges increase costs.
Custom cabinets are not just for large houses; apartment owners with limited kitchen depth may benefit even more by going custom. Shallower cabinets can fit tighter spaces, while deeper cabinets can hold larger dinner plates and platters. You may also have an odd-shaped space or awkward corner that you'd like to accommodate with a cabinet to maximize a small kitchen's storage. Choices like these require custom work because prefabricated cabinets offer fewer options. Read more about Everything You Need to Know About Factory-Made Furniture here.
Kitchen renovation costs for design, and behind-the-scenes items
The average kitchen remodels costs are comprised of both visible and invisible items. Here are the "invisible" behind-the-scenes budget items to keep on your radar.
Building requirements
Building boards / HOAs can play a significant role in dictating design and budget needs for apartment owners. These requirements can range from insurance coverage minimums, which limit your ability to work with professionals who aren't carrying high-value insurance policies, to alteration agreements that require anyone doing any work in the building to have far-reaching coverage for problems they may never encounter, like asbestos removal or collapse scenarios.
Contractors who can afford to work in buildings with more extensive requirements tend to have higher operating costs and meet higher insurance requirements, more stringent debris removal expectations, limited noise and hours-of-work requirements, and stricter parking rules. While there is no exact figure on this, you may see this translate into higher rates overall for teams that can meet those demands.
Design costs for kitchen renovation
In the design stage, you'll collaborate with the professionals you hire, who will create detailed drawings for all the tradespeople to follow. The design will cover details of the room footprint, plumbing, cabinetry, counters, sinks, backsplashes, flooring, lighting, hardware, and appliances. Kitchen renovation design costs will depend on the scope and also who you hire. In some cases, your Classic Infrahomes Interior Designer will have design experience and will be able to make recommendations and draw up basic plans. Some general contractors operate full-service design/build firms with dedicated designers on staff for a higher level of service. Some contracting firms also have architects on staff; many can refer an architect.
Suppose you are considering significant layout changes, such as removing walls, rerouting gas or plumbing lines, and rewiring electrical. In that case, you are looking at spending at least ₹350,000 for an essential kitchen gut. Suppose you are considering this kind of transformative work. In that case, you'll need architectural designs from a registered architect and planning for the cost of permits, building approvals, high insurance coverage requirements, and more involved oversight from your general contractor.
These "soft costs"—expenses critical to the work's success but often invisible or unforeseen—can represent 15 to 20% of the total cost of a kitchen renovation. Read more about Cost for Home Renovation in Noida, Delhi NCR here.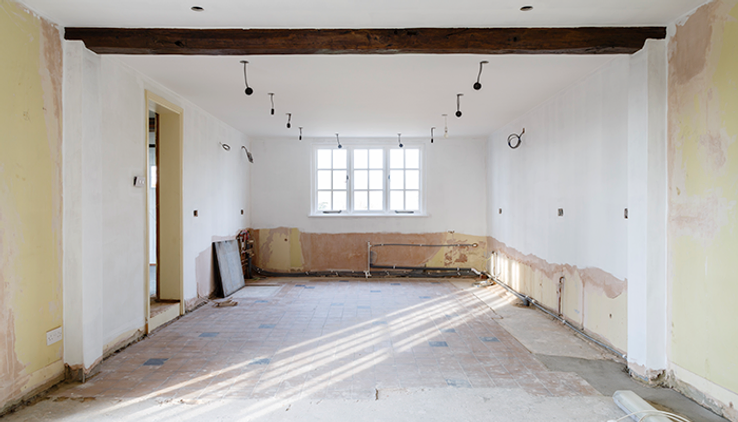 Demolition and site prep
In the site prep stage, your general contractor needs to do significant work behind the scenes to ensure that your kitchen renovation maintains its value over time. Old materials and fixtures need to be pulled out and disposed of—this can be complicated on busy city streets with limited parking. Your contractor will probably need to strip the walls and flooring to frame and level the room. This step is labor-intensive, typically costing around ₹8,000-₹15,000. Other site prep includes:
Protecting surfaces and valuables outside the renovation area.
Fixing any problems discovered within the walls.
Adding insulation or waterproofing.
Installation:
This is the main event. High-quality materials are only as good as the installation—if hinges are not correctly aligned on drawers or cabinets, or if the shelving is not entirely level, these faults can make the work look shoddy, can make your kitchen harder to use, and can lead to your expensive fixtures aging poorly. Appliances are often installed by the store where you purchased them (as a built-in cost or an added delivery/installation fee), while countertop suppliers usually also manage the installation. If installation costs aren't included in an item's purchase price, they'll typically fall under the "general construction" or "labor" budget and be handled by your general contractor.
Behind-the-scenes kitchen renovation costs
Overhead costs:
General contractors always factor in a percentage of the project to cover overhead costs, including insurances, administrative support, and the inevitable costs of growing a business. Classic Infrahomes contractors range from two-person crews to firms employing dozens of professionals (including designers, project managers, millworkers, laborers, bookkeepers, and operations staff). No matter your contractor's business size, you will absorb some of the cost increases they bear from year to year.
Classic Infrahomes contractor Naveen explained that as a business grows, costs also go up. "Insurances increase yearly, and anything related to MEPs (mechanical, electrical, and plumbing) has also increased a bit as these subcontractors—especially plumbers—have seen an increase in their costs." This is because the rules have become more stringent. There needs to be "more eyes on the project." Additionally, he mentions, "Buildings are being more stringent on their [insurance] requirements which cause us to keep up with those needs."
Raw material costs:
While Classic Infrahomes contractors attempt to explore all avenues to stay competitive, the industry is affected by global trade. The prices you're quoted at any given time may not be the same six months or a year from now. Prices on labor and materials fluctuate, and this will be reflected in your overall quote.
For 2021, Classic Infrahomes contractors see wood materials as a significant increase in costs. "These material costs have increased approximately 3x the amounts mainly due to Covid related issues, from what we have seen," said Classic Infrahomes contractor Naveen. "These, in turn, relate to higher costs for plywood subfloors, kitchen cabinets, and other woodwork-related projects."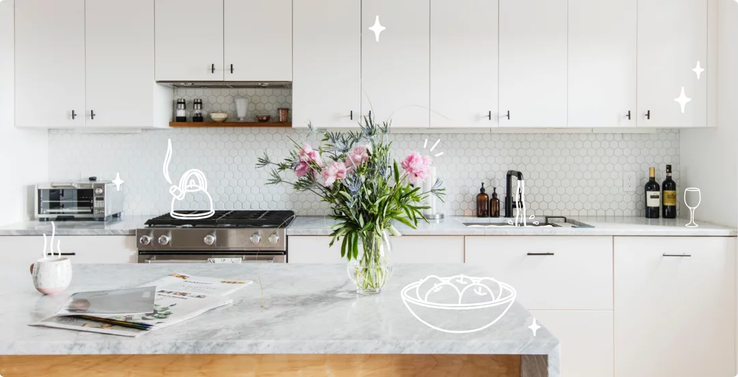 Frequently asked questions about kitchen renovations in Noida, India.
How long does a kitchen remodel take?
Anywhere from 3 weeks to 2 months, depending on the complexity of your project. Will you be altering the room's footprint? Changing or adding electric wiring, plumbing, or gas lines? Ordering custom cabinetry or millwork? Each of these options will add significant time. You may also encounter delays with the city's permitting process or with permission from your building's board.
Do you need a permit to remodel a kitchen?
If you'll be changing the kitchen's footprint, making changes to wiring, gas lines, or plumbing, or removing asbestos, may need the appropriate permits from the city. If you live in an apartment building, you'll almost certainly need approval from the building's board for any construction work. Discuss with your Classic Infrahomes contractor if they'll assist with the permit process, typically 10% of the budget.
How do I remodel a kitchen on a budget?
The first step is to make a clear, prioritized list of must-haves and nice-to-haves. Next, you should think about your wishes for appliance quality, quality of materials and fixtures, and overall finish level. Explore scaling back the biggest budget items: footprint changes, changes to wiring/plumbing/gas, custom cabinetry, and millwork, high-end appliances. Your Classic Infrahomes Interior Designer may help find creative solutions—like Ikea cabinets with a similar look to the custom ones you were considering or ways to accomplish your goals without moving walls. Classic Infrahomes recommends setting aside a 10% contingency budget, so you won't have to worry about unwelcome surprises.
Ready to budget for your Indian kitchen renovation costs? Knowing the actual costs involved in a Noida, Delhi NCR City kitchen renovation will help you align your budget to your scope, avoid surprises, and bring your dream kitchen within reach. Find out how long a kitchen renovation takes—and what's involved—in our step-by-step guide and process timeline.

—
Refer your renovating friends to Classic Infrahomes, and you'll both receive a ₹10000 Visa gift card when they sign a contract with a Classic Infrahomes Interior Designers. Explore amazing Modular Kitchen Designs of 2021.
Classic Infrahomes handpicks the best general contractors to match each project's location, budget, and scope, helping until project completion. Follow the blog for renovation ideas and inspiration, and when you're ready to renovate, start your renovation on Classic Infrahomes.