Which type of false ceiling is best?
False ceilings have become an integral part of home construction adding beauty to the home along with keeping away excess heat, cold, and noise from your abode. These are also essential for concealing electrical wires and installing a central air-conditioning system. However, a false ceiling can be durable only when a quality material is chosen. Gypsum boards and Plaster of Paris (POP) are two of the most commonly used materials for creating a false ceiling. While both have gypsum as a base, the two are different from each other. Here we list the pros and cons of these two false ceiling materials to help you make a guided choice.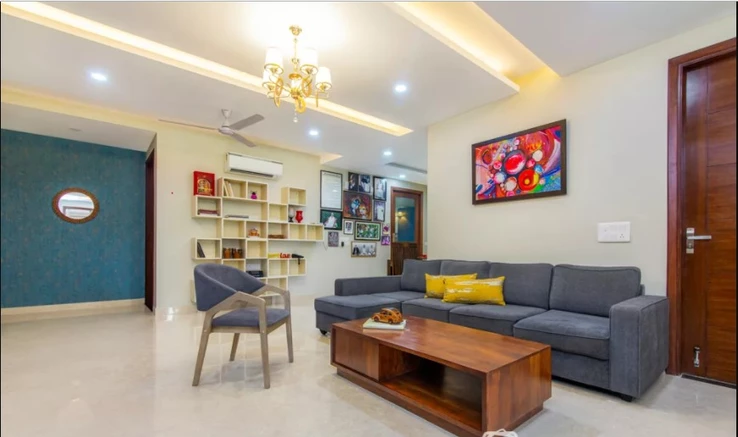 Gypsum False Ceiling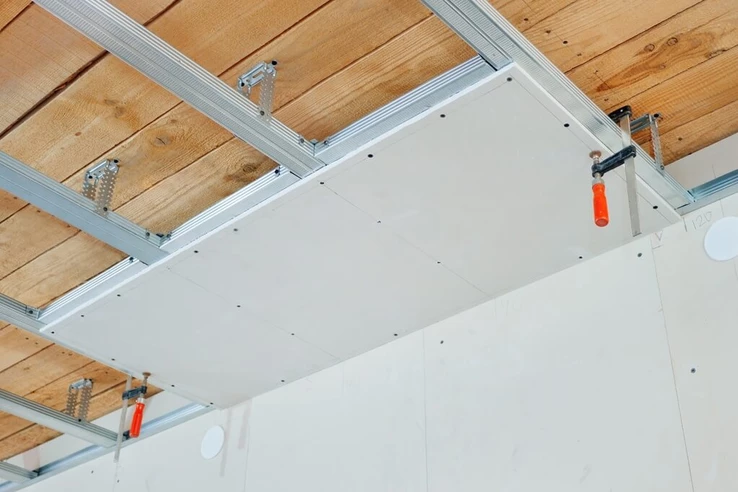 Gypsum False Ceiling Materials
As the name suggests, these are made of gypsum, a hydrated calcium sulfate that has the quality of withstanding for a long time. Gypsum boards, that come in a prefabricated form, are manufactured in a factory and assembled on the site using metal frames. These are largely used in spaces that require a centrally air-conditioned system.
Pros
Gypsum boards are easy to install and clean.
These boards can provide a seamless look to your ceiling without too many joints.
Since these are manufactured in factory machines, the consistency of the product's finish and quality is maintained.
Cons
However, easy to install, it can be a cumbersome process to uninstall these boards. Repairing these means that the complete ceiling will have to be broken down.
With time moisture seeps into gypsum boards through leaking roofs or air conditioning pipes. This could result in fungal growth in the ceiling or even cause reshaping of the boards. To avoid this opt for moisture-resistant boards.
Gypsum boards are expensive than POP.
Also read: Plaster of Paris (POP) Designs Guide for Your New House
POP Ceiling
Made of gypsum, POP ceilings can be designed based on the choice of the homeowner. Available in powdered form, the paste is made to design the ceiling. The paste made by mixing the powder with water is applied to chicken mesh for it to stay afloat.
Pros
POP is highly durable and can sustain for years without any wear or tear.
Unlike gypsum boards, POP can be moulded in various designs and is flexible to apply on the corners.
POP is also 25-40 percent cheaper than gypsum boards.
Cons
Until and unless skilled labour is working on a POP design, the finesse with which gypsum boards are manufactured cannot be achieved.
In the case of POP, there is a lot of wastage of mixture. It can make the site messy.
The POP has to be perfectly dry for it to be installed.
Also read: How False Ceilings Can Make Your Home Look Truly Beautiful