Expert Home Renovation Services in Noida | Transform Your Space
Upgrade your home with our professional renovation services in Noida. We turn your vision into reality with precision and expertise.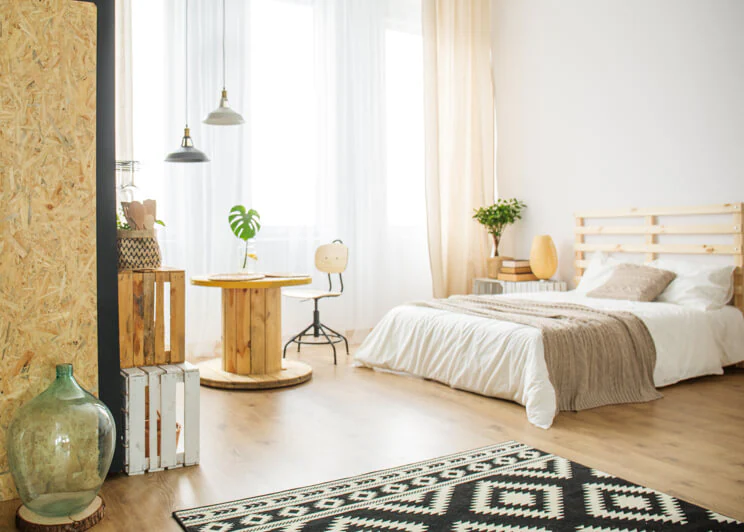 Maintaining Your Home with Expert Renovation Services
Like all things, homes require maintenance. Homeowners often choose to renovate their homes to enhance worn-out areas or to prepare for special occasions like Diwali festivities Home Renovation and weddings. However, regardless of the motivation, many families hesitate to embark on renovations due to the complexity and potential hassles involved.
Uncertain costs further complicate matters, often leading to jobs being delegated to contractors and subcontractors who may not adhere to schedules, demand irregular payments, and fail to guarantee service quality, project completion, or deadlines.
Home renovations encompass a variety of services, including:
Complete Home Makeovers
Bathroom and Kitchen Remodeling
False Ceilings, Wall Decor, and LED Panels
Bed, Cabinet, and Furniture Design, as well as other Woodwork
Windows and Doors
HVAC, Electrical, and Plumbing services for the home
By working with reliable renovation experts, you can transform your home with confidence and ease.
Effortless Home Transformation: Our Full-Service Renovation Expertise
For all kinds of turnkey projects, we're here to help.
All types Flooring
Modular Kitchen
Furniture
Design & Build – Commercial Building
Wall Treatment
Floor design & build, creation of workstation
Interior Tiles, Pavers, Granite and Marble Fixing.
Miscellaneous Civil Work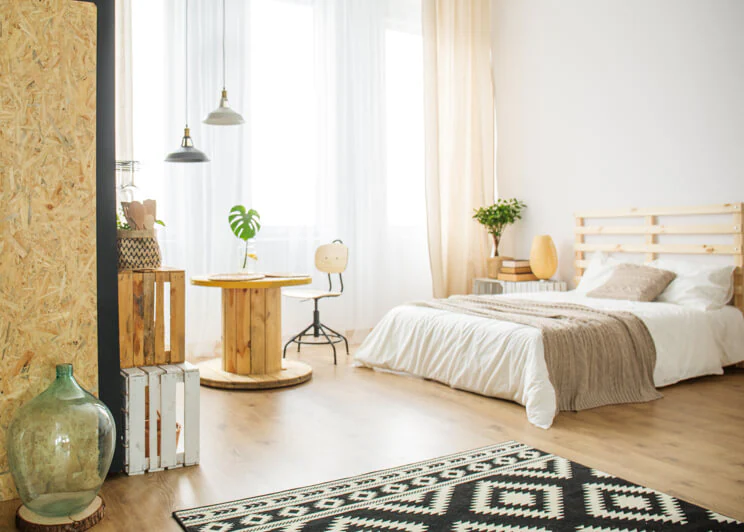 What's Included in Complete Home Renovation Services

TV Unit, TV Back Panelling, Crockery Unit, Bar Unit, Bookshelf

Wardrobes, TV Unit, Bed with Storage, Dressing Unit, Study Unit

Countertops, Backsplashes, Accessories, Shutters, Storage

Janitor Unit, Skirting Drawer, Pantry Pull Out, Appliance Garage, Hidden Bar Cabinet, Magic Corner

False Ceiling, Wall Panelling, Decor Accents, Lighting, Furnishing, Appliances

Home Improvement Services
Painting, Bathroom Remodelling, Tiling, Plumbing, Electrical, Civil Work, Deep Cleaning
FAQs on Home Renovation Services in Noida
Home Renovation Cost in Noida:
Average cost: ₹500,000
Range for home renovation contractors: ₹420,000 to ₹500,000 (lower end) and ₹1,200,000 to ₹2,200,000 (higher end)
Room renovation cost: Starts at ₹1,200 per square foot, may go up to ₹4,000 per square foot based on room size and design complexity.
Bathroom Renovation Cost in Noida:
Range for bathroom renovation: ₹55,000 to ₹72,000 (lower end) and ₹165,000 to ₹240,000 (higher end)
Full House Renovation Cost:
Full house renovation: Typically ₹500 to ₹850 per square foot, with final cost depending on the level of finish and other specific requirements.
Starting a home renovation project can be an exciting but also a daunting task. Your proposed order is a reasonable guideline, but the specific order may vary depending on the scope of your renovation and the current condition of your home. Here's a more detailed breakdown of where to start a home renovation:
Assessment and Planning:

Begin by assessing the current condition of your home. Identify what needs renovation and what you want to achieve with the project.
Set a budget for your renovation and create a detailed renovation plan. Decide what rooms or areas you want to renovate.

Design and Permits:

If your renovation involves major structural changes, consult with an architect or designer to create detailed plans.
Check local building codes and obtain any necessary permits. This is an essential step before any work begins.

Demolition:

Start by removing any fixtures, appliances, or structures that will be replaced or upgraded. This includes removing old cabinetry, flooring, and fixtures.

Structural Work:

If your renovation involves any structural changes, such as removing walls or adding new ones, this work should be done before any finishing work.

Plumbing and Electrical:

As you mentioned, updating plumbing and electrical systems is crucial. This should be done before any wall or ceiling finishes are applied.
Replace or upgrade plumbing fixtures and wiring as needed.

Insulation:

Install or upgrade insulation in walls, floors, and ceilings to improve energy efficiency.

Walls and Ceilings:

Once the plumbing, electrical, and insulation work is complete, you can install drywall or other wall finishes.
Repair or install ceilings and flooring as needed.

Windows and Doors:

Replace or upgrade doors and windows. This is typically done after walls and ceilings are in place but before finishing touches like trim and paint.

Cabinetry and Fixtures:

Install kitchen and bathroom cabinets, as well as any other built-in fixtures.

Painting and Finishing:

Paint walls and ceilings, and add any desired wall treatments (e.g., wallpaper).
Install trim, moldings, and baseboards.

Flooring:

Install new flooring materials, whether it's hardwood, tile, carpet, or other options.

Appliances and Fixtures:

Install new appliances (e.g., kitchen appliances) and fixtures (e.g., faucets, lighting fixtures).

Final Touches:

Install any final decorative elements, like shelving, mirrors, and art.

Clean Up and Inspection:

Thoroughly clean the renovated space.
Have a final inspection to ensure all work meets local building codes and regulations.

Move-In:

Once the renovation is complete and inspected, you can move your furniture and belongings back in.
Keep in mind that this order can vary based on the specific project and the advice of professionals you consult. It's also important to be flexible and adaptable as unexpected issues or opportunities may arise during the renovation process. Proper planning and communication with contractors and tradespeople are key to a successful home renovation.
We provide a comprehensive range of home renovation services to cater to your specific needs and preferences. Here's an overview of the different types of home renovation services we offer:
Interior Painting:

Enhance the aesthetics of your interiors with a fresh coat of paint in the colors and finishes of your choice.

Exterior Painting:

Revamp the exterior of your home with high-quality paints and weather-resistant finishes.

House Construction and Civil Work:

Whether it's building a new home or renovating the existing structure, our construction and civil work services ensure quality craftsmanship.

Plumbing:

Upgrade and maintain your plumbing systems, ensuring efficient water supply and drainage throughout your home.

Kitchen Trolleys:

Customized kitchen trolleys for improved organization and storage in your kitchen space.

Kitchen Renovation:

Transform your kitchen into a functional and aesthetically pleasing area with our kitchen renovation services.

Tiles Fitting:

Precise and professional installation of tiles for your walls and floors, ensuring a polished look.

Bathroom Renovation:

Modernize and personalize your bathroom with our renovation services, including fixtures and tiling.

Flooring:

Choose from a variety of flooring options such as hardwood, tile, carpet, and more, and have them expertly installed.

Waterproofing:

Protect your home from water damage with our waterproofing solutions, ensuring a dry and secure environment.

POP/ False Ceiling:

Create a unique and stylish interior with false ceilings and plaster of Paris (POP) designs.

Demolishing and Extending Walls:

Tear down or build walls to modify the layout and space of your home as per your requirements.
Our goal is to provide high-quality, reliable, and tailored renovation services to meet your specific home improvement needs. Whether you're looking to update your interiors, enhance your exteriors, or undertake structural changes, we have the expertise and experience to deliver the results you desire.