Bedroom Designs for Indian Homes
Take a look at the most popular Bedroom Interior Designs among our 2000+ satisfied customers.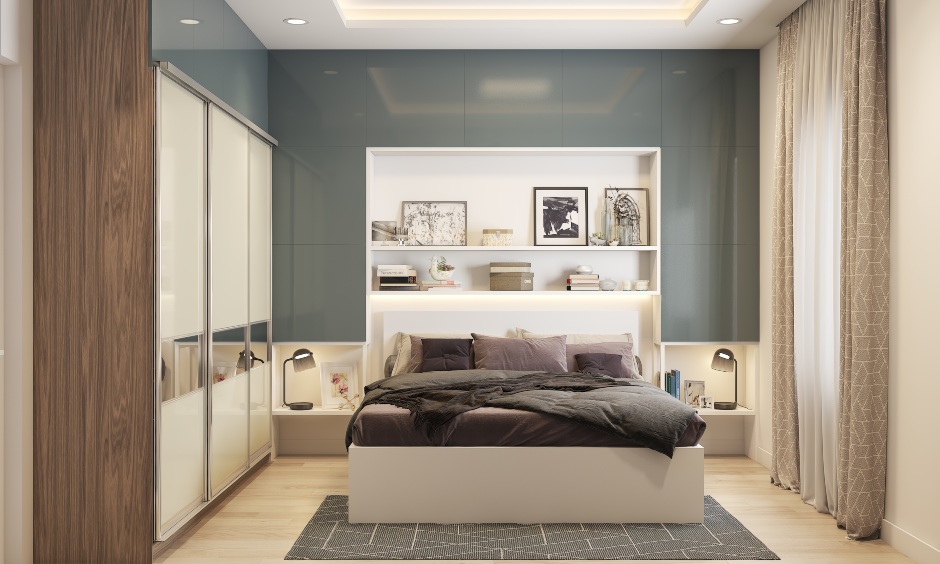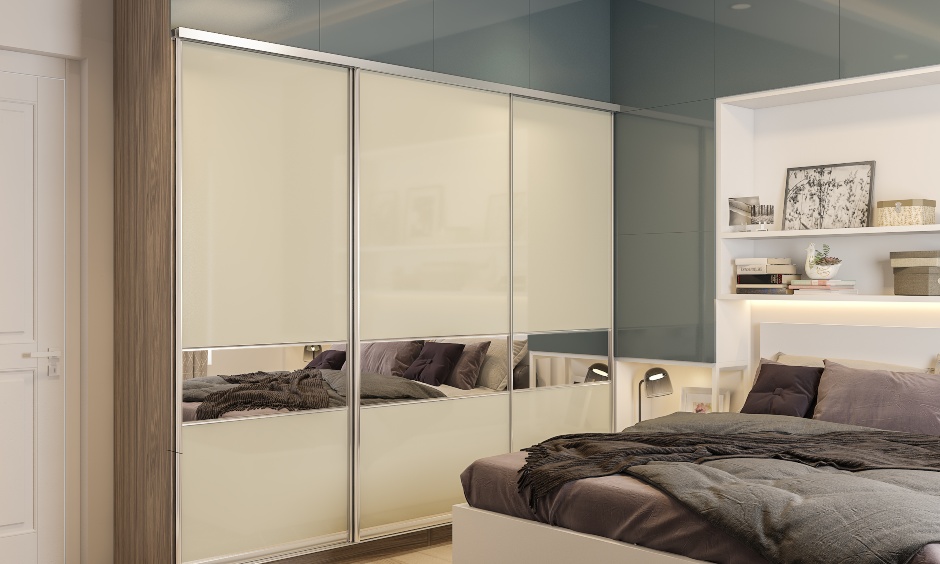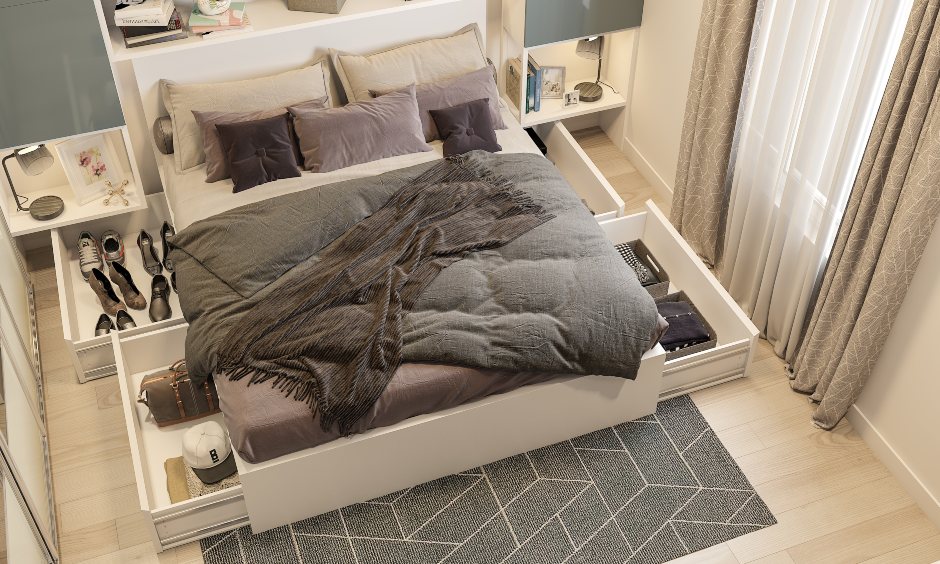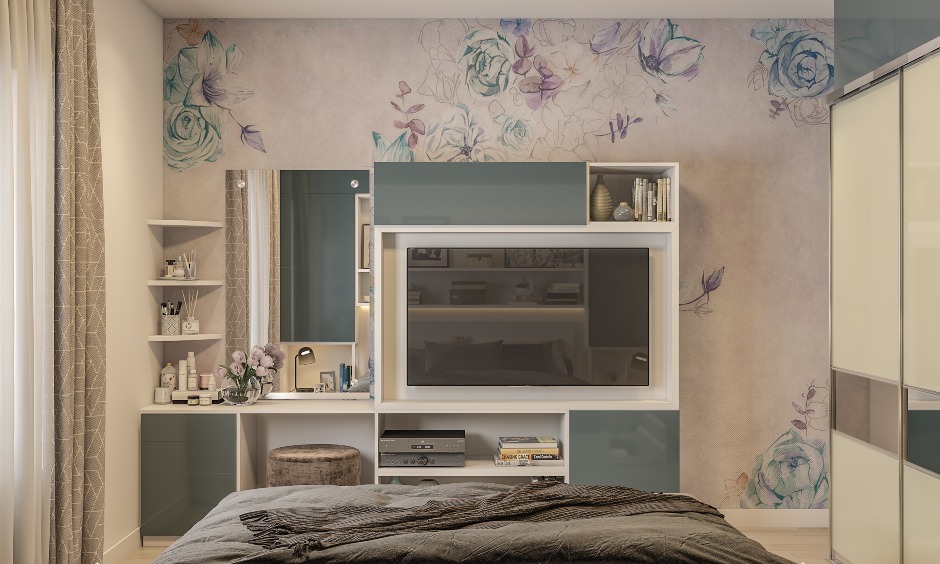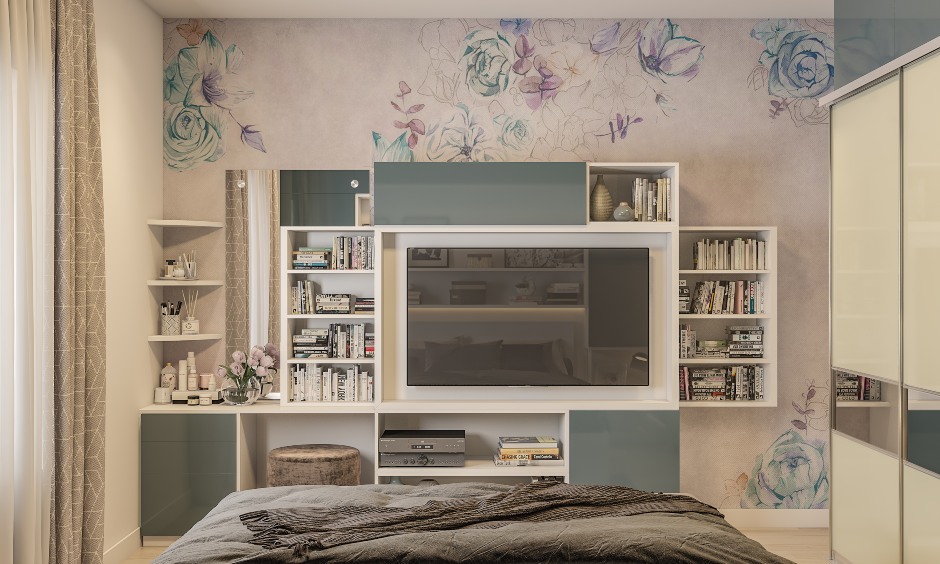 A Sliding Wardrobe in a Bedroom Interior Design
High gloss laminate was used to design the bedroom's interior, which features a combination of cool and neutral colours. To make the most of the limited amount of space available, this bedroom features a sliding wardrobe and multifunctional furniture.
Specifications
Open shelves and push-to-open cabinetry above the bed provide ample storage space.
With open and closed storage, this TV Stand is a perfect match for your living room decor.
A bed with 4 drawers on both sides.
Sliding door wardrobe with mirrors.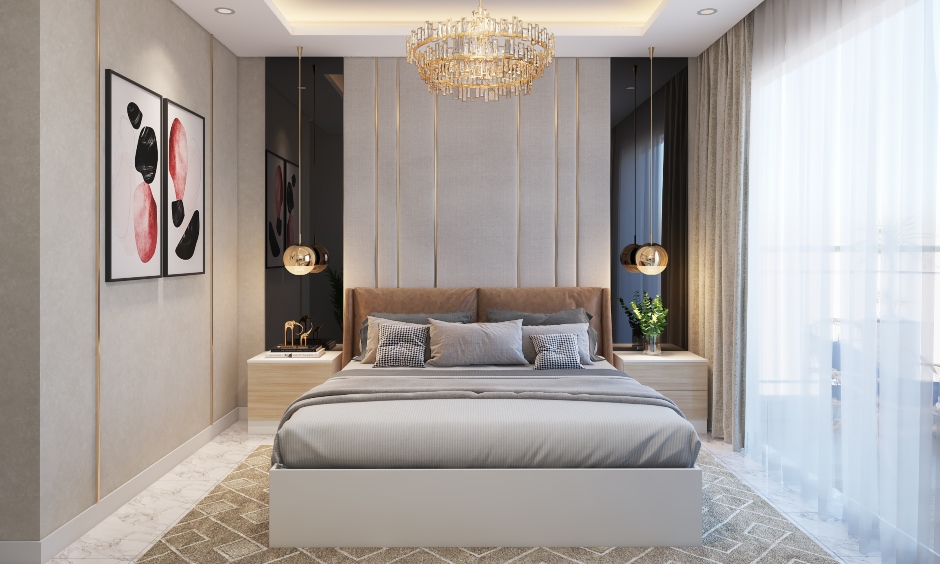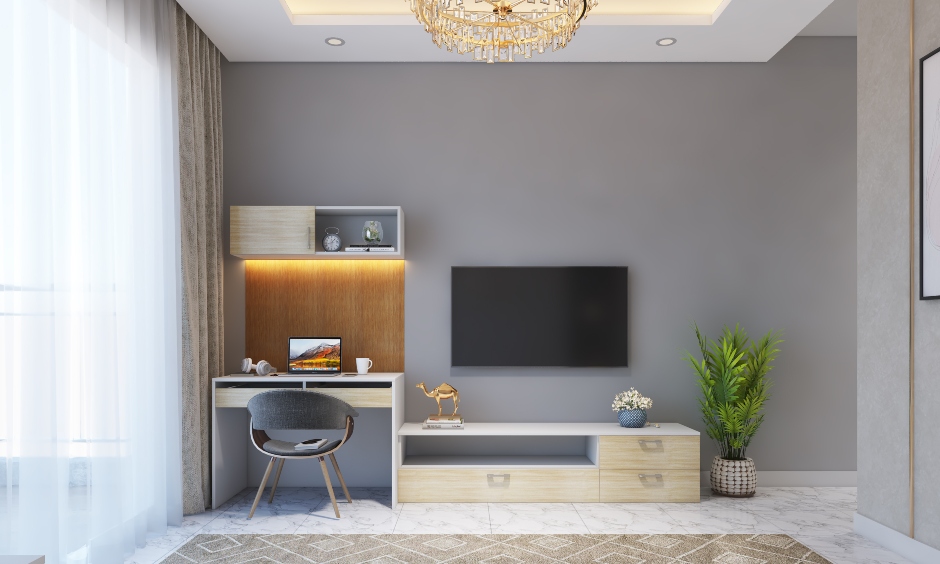 A Luxurious Wall Paneling Design Creates a Classy Bedroom.
This bedroom has a luxurious vibe to it. It is designed in a subdued colour palette that screams sophistication. The bedroom continues to be outfitted with modular furniture, which saves space and keeps the room clutter-free. A study and TV unit are combined to make this a multifunctional bedroom.
Specifications
Decorative glass panels with fabric and metal inserts adorn one wall of the master bedroom.
This opulent accent wall design is adorned with a crystal chandelier and pendant lights.
When not in use, the bed folds down into a comfortable leather sofa.
Floating shelves and a sleek study cum TV unit complete the room's look.
This room has a luxurious feel thanks to the abstract art and geometric pattern rug.
The look is completed with a false ceiling adorned with cove lights.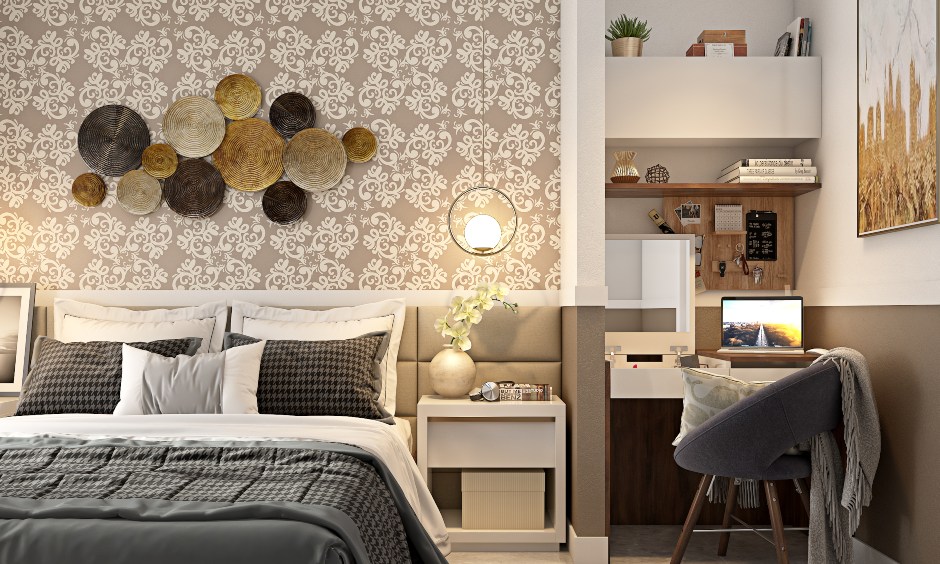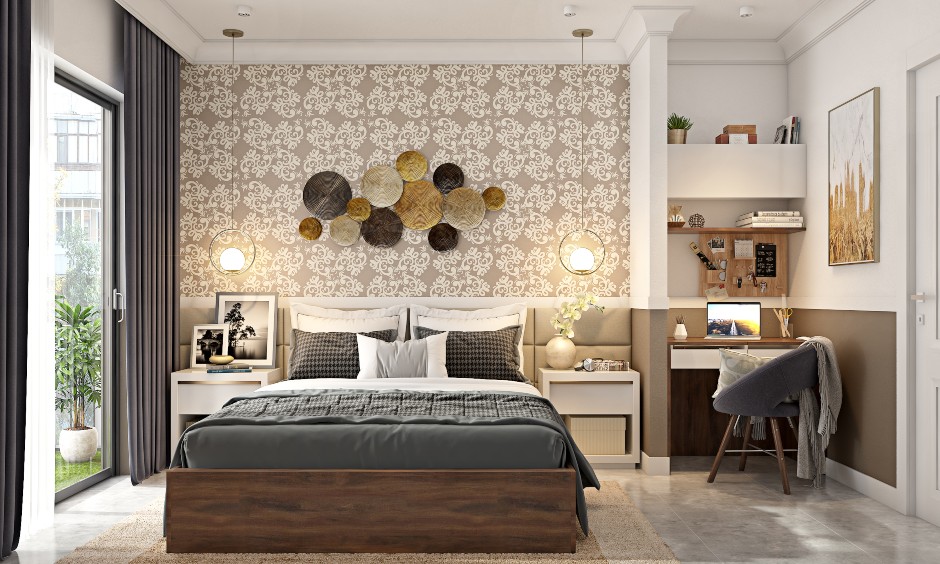 A Simple Four-Door Wardrobe In A Neutral Color Scheme
The wooden laminate four-door wardrobe in this bedroom features multiple shelves for easy organisation and a modern, stylish appearance. It also features a wooden headboard with cushions and a stylish wall decoration for the bedroom.
Specifications
The bedroom includes a study unit with a lift-up dressing table and a shelf on top that is built into the unit.
A modern 4 door wardrobe with several shelves.
The beige paisley wallpaper adds a vintage feel to the wooden bed.
Metal wall plates and pendant lights are used to decorate the room.
Each side of the bed has a wooden nightstand with a storage drawer.