Visit Factory Furniture manufacturers in Noida
Furniture manufacturers in Noida
This is our (Classic Infrahomes) Furniture manufacturing plant where we make all our products. The Key to Growth is Changing With Time, and Hence Classic Infrahomes Interiors have shifted all its operations from the labour intensive to the capital intensive technique. Thus all our goods are finished on machines which results in better finishing and quality products.
Also, our operations are now done mostly in a factory rather than at site as we do all the manufacturing at machines and only assembling at site.
And we keep updating and evolving our products with new features time by time because evolution change is the key to evolution. At Classic Infrahomes, we make sure to provide you with the latest and top-notch technology available.
Classic Infrahomes Interiors is one of the best interior designers and furniture manufacture situated in Noida, and we can indeed say that you won't be dissatisfied with our work. Home Decor Classic Infrahomes!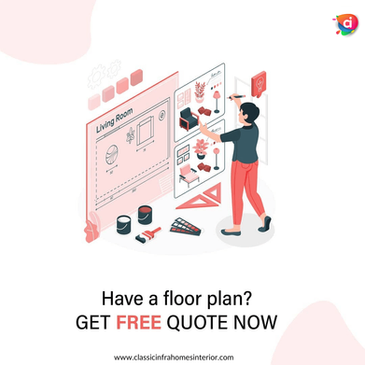 Our Furniture Manufacturing Process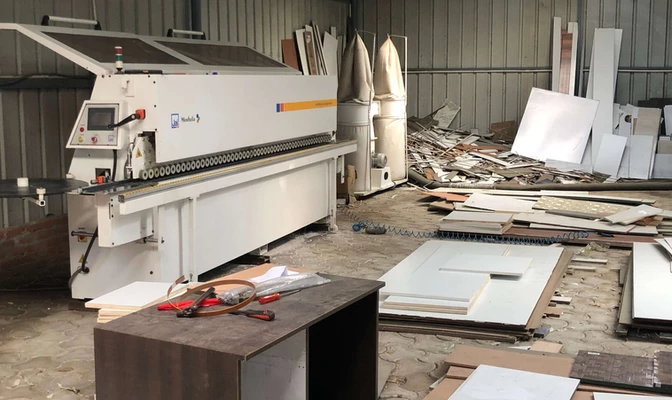 This Machine is used in finishing the sides of our products. Its function is to paste the PVC Tape on the edges of the finished board with a strong factory glue so that it stays intact forever.
The function of this machine is to cut wooden boards/ ply etc. This machines helps in giving better and precise finishing to the raw material – something which isn't possible
manually.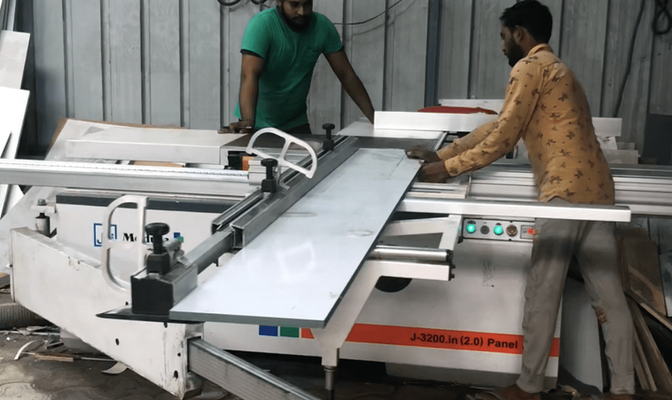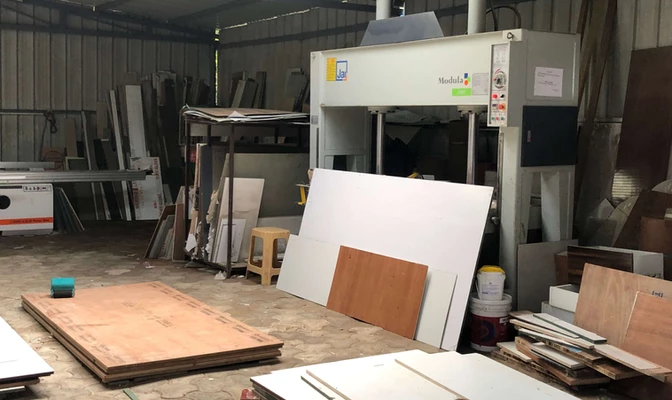 This machine's function is to paste the laminate on the board/ply by putting a tons of wight on it using high voltage motors. The resultant product on this machine is a perfectly pasted laminate on a board with no external flaws
Computer Numerical Control (CNC) Machine
This machine is highly advanced in its operations. The function of the CNC Machine is to do engraving on the particular material in order to make custom designs.