Take a look at the most popular Living Room Designs among our 2000+ satisfied customers.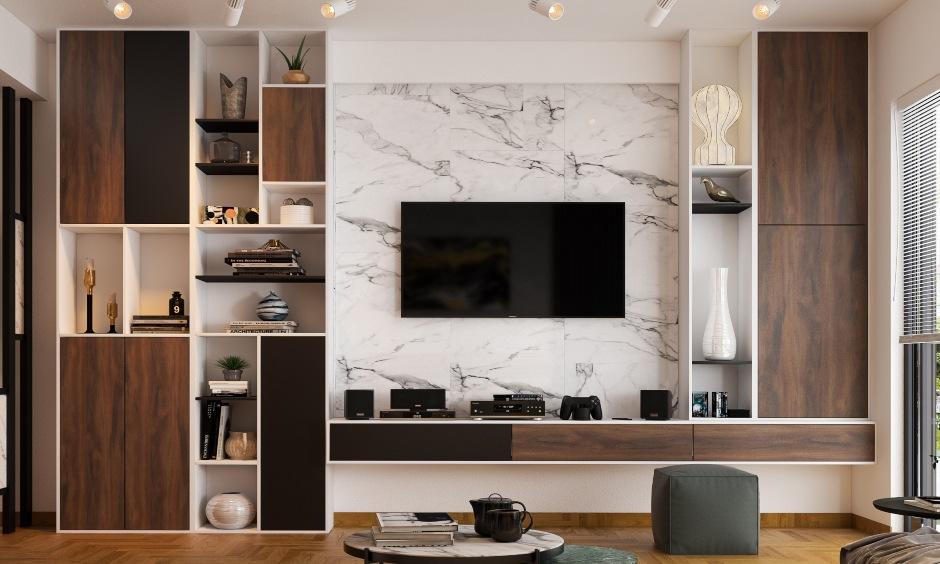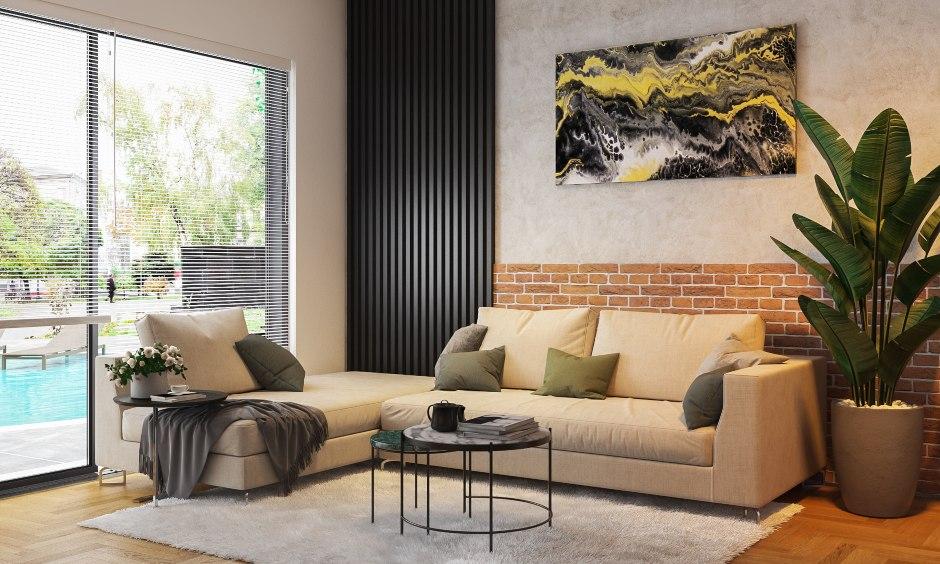 Industrial Design Interior Design of a Living Room
In one industrial-style living room, wood and marble finishes coexist. The interior design style is enhanced by wood flooring and an exposed brick wall behind the sofa.
Specifications:
A large TV unit with a marble back panel that adds character.
As part of the TV unit, a floor-mounted bookshelf with open and closed storage options.
Living Room Design in a Minimalist Style
This living room is designed with an understated colour palette for those who prefer a more subtle look. For utility, the TV unit is designed with slender shelves and low-lying cabinets.
Specifications
It has six touch-to-open drawers that can be used to show and store everyday things.
A modern TV unit with easily accessible shelves and cabinets.
Wooden flooring makes a room feel cosy.