Balcony Designs for Indian Homes
Take a look at the most popular Balcony Designs for Your Home among our 2000+ satisfied customers.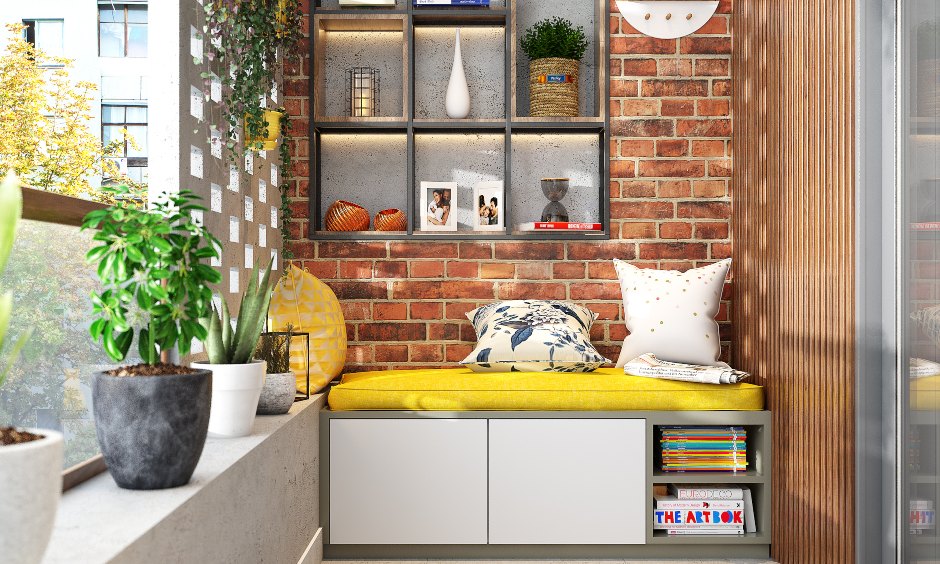 A Balcony Design Featuring A Brick Wall And Open Shelves
This balcony features a brick-clad wall and a variety of contemporary embellishments. The utility of a room can be improved by adding a cabinet beneath a pleasant seating arrangement. By day, the hollow brick wall provides just enough sunlight to keep this particular seating area comfortable.
Specifications
This balcony design is given a rustic feel by the brick cladding on the walls.
Decor can be displayed on the open shelves on the brick wall.
Closed cabinets and open shelves beneath a comfortable seating area are ideal places to keep books.
Your balcony will get more natural light thanks to this hollow concrete wall.
The addition of greenery in the form of potted plants transforms this room into an extension of the outdoors.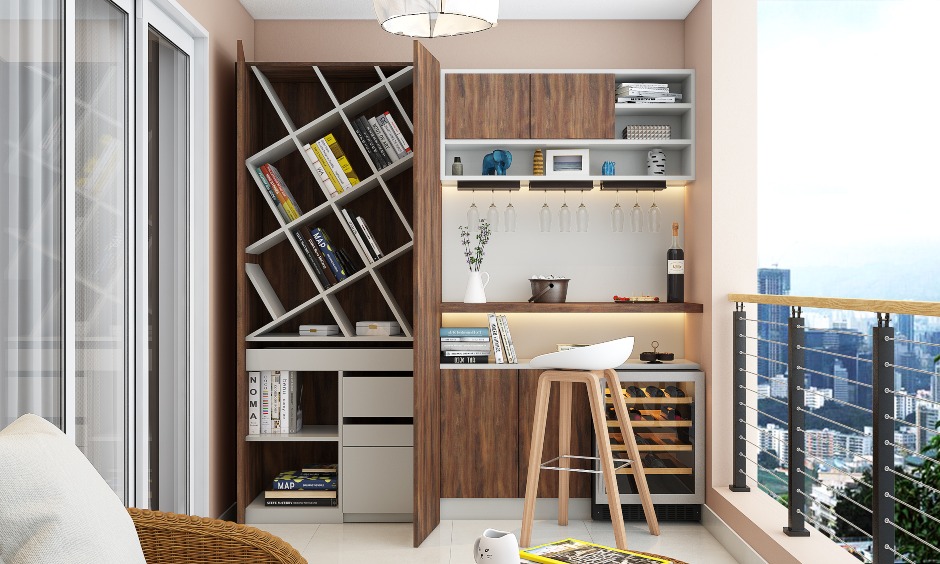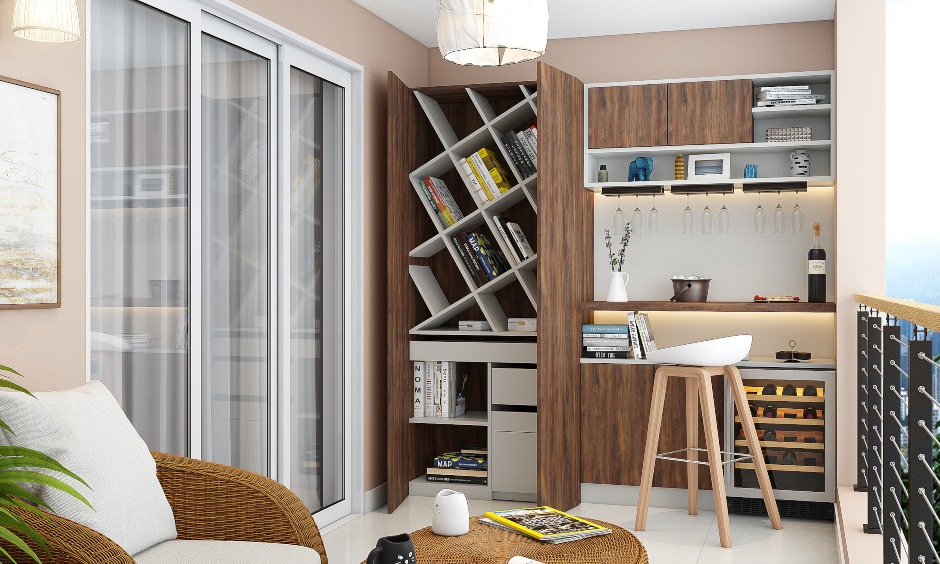 A Contemporary Balcony Design Featuring A Study Table And Hidden Storage
A wall-to-ceiling cabinet with diagonal book shelves, pull-out drawers, and some extra storage space at the bottom is included in this modern balcony's design to help you keep your books and other documents organised. The addition of a minibar and a study unit to the cabinet makes this area more functional. In contrast, the wicker sofa and coffee table give the room a bohemian vibe.
Specifications
To keep your books neat and orderly, a floor-to-ceiling cabinet with diagonal bookshelves is ideal.
The hanging wine glass rack keeps your goblets safe while also adding to your style statement.
This balcony's boho vibe is enhanced by a wicker sofa and coffee table.
The attached study/bar setup improves the space's functionality.
A tall chair with wooden legs adds to the party atmosphere.
There is a lot of room to display knick-knacks and decor items thanks to the combination of open and closed shelves.