2 BHK Apartment Interior Designs
Take a look at the most popular 2 BHK Apartment Interior Designs among our 2000+ satisfied customers.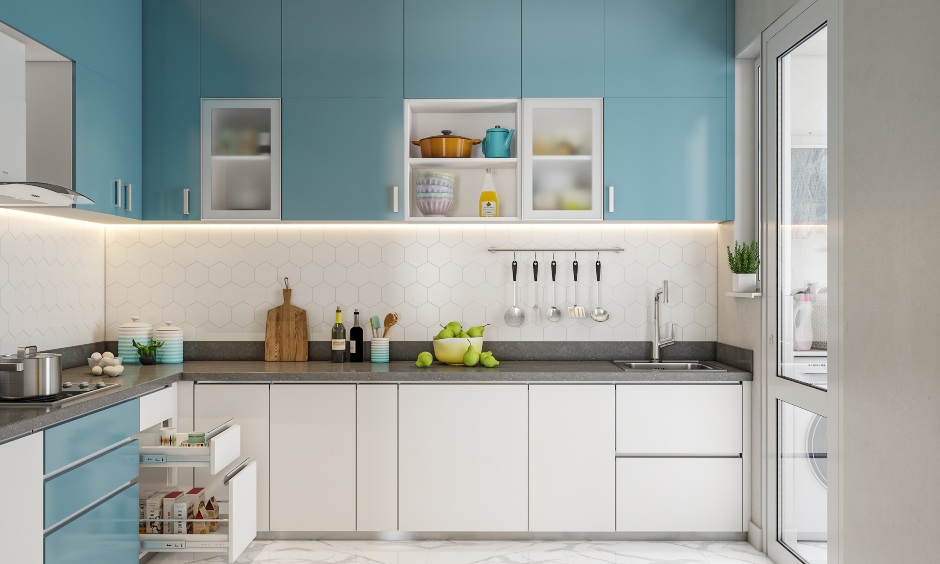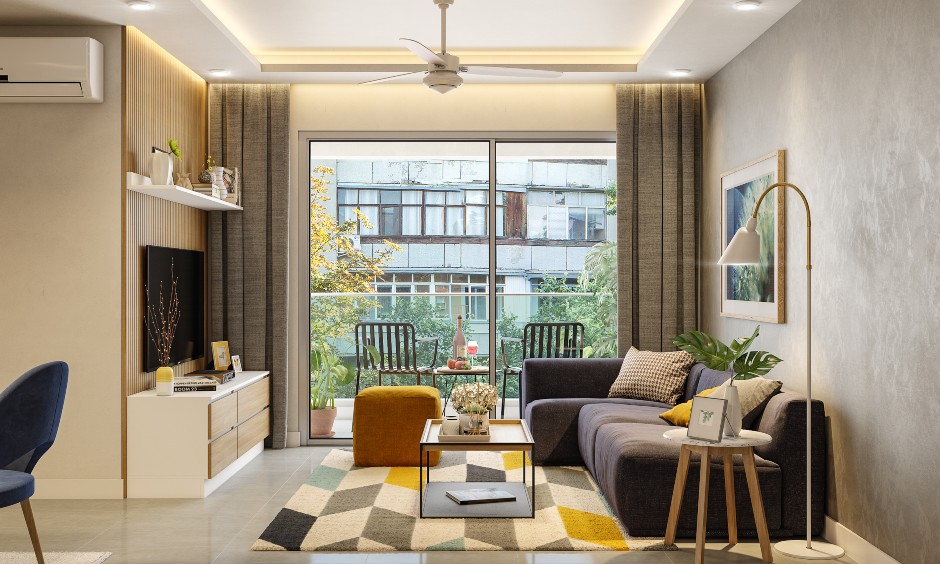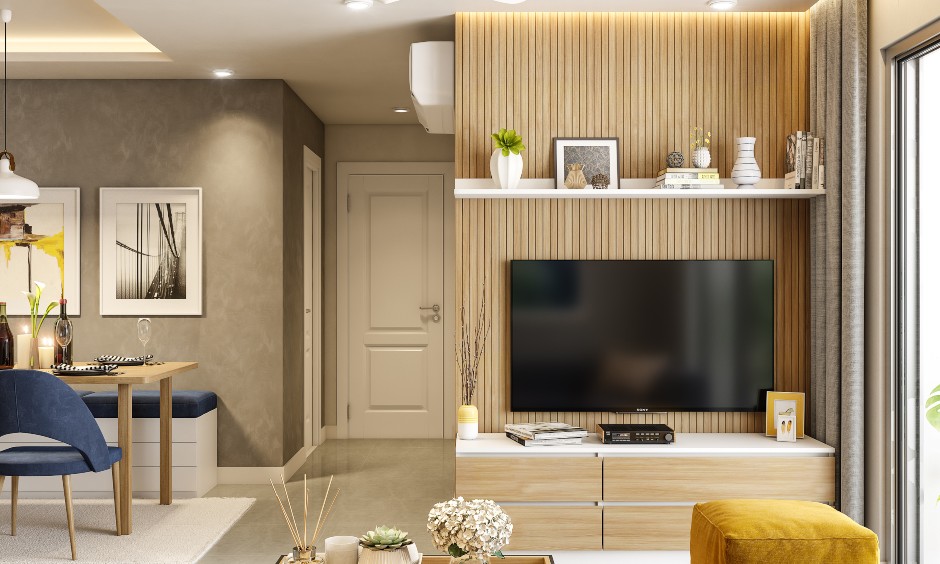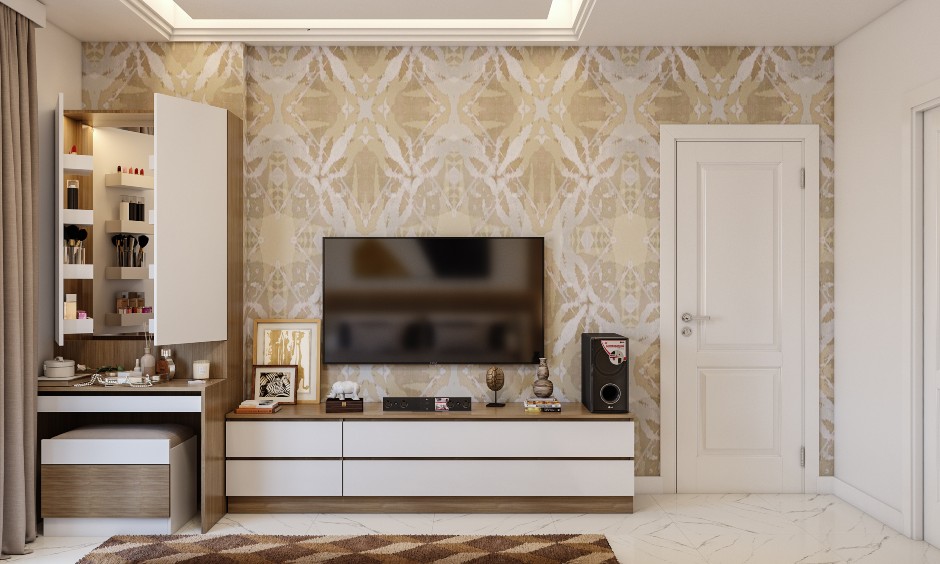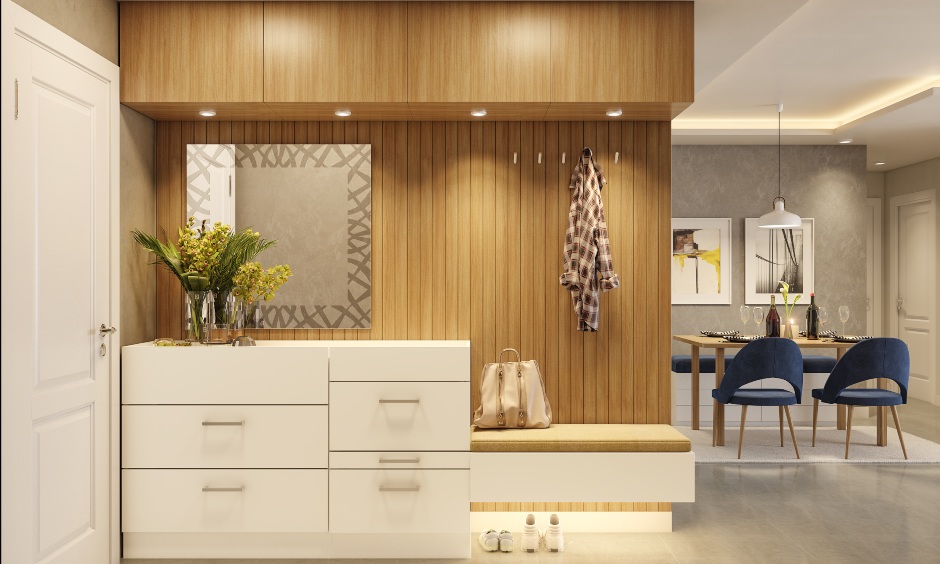 Woodwork in a Modern 2 BHK Apartment Design
This modern home has a rustic feel to it thanks to the woodwork throughout. This home is a pleasure to live in thanks to a bold kitchen and smart wardrobes with extended desk and dresser units. The flooring in this two-bedroom home is made of white vitrified tiles and marble.
Specifications
The foyer of this home features woodwork and hooks for keys and bags.
The foyer also includes a chest of drawers for easy storage of socks and shoes.
The foyer area's design aesthetics are completed by a square mirror where you can take a quick look at yourself before heading out.
There is recessed lighting and a false ceiling with cove in the living area of this 2bhk Flat apartment.
The living room of this house has white vitrified tiles as the flooring.
The interior design of this 2BHK home includes a sleek TV unit with wooden panel work and handleless drawers.
The TV unit includes a floating shelf for displaying artefacts.
This 2BHK home's master bedroom features a false ceiling with cove and recessed lighting, as well as marble flooring.
The floor-to-ceiling wardrobe is made of glossy laminate overhead cabinets and sliding doors.
On either side of a king-size bed, there are matching bedside tables with twin lamps.
This 2BHK home includes a modern L-shaped kitchen with top and bottom cabinets in blue and white finished in high gloss laminate.
The modular kitchen, which has a white countertop and backsplash, fits in perfectly with the rest of the decor.
The handleless base cabinets, overhead cabinets, oil pullout, drawers with dividers, and open shelves give you a lot of storage and show space.