Interiors Contractor in Noida and Delhi NCR
Are you planning to get an interior contractor in Noida or Delhi NCR for a new house? If complete furnishing that includes all essential requirements, false ceiling, soft furnishing, and beautification, is in your mind you will need a trustworthy interior contracting company to carry out the works most creatively and elegantly. The traditional way of hiring a carpenter for a few days or months is no longer the right solution. Only the right combination of design, furniture production, products sourcing, and execution will ensure the desired result. An interior designer will have a versatile insight that will provide the blueprint to further works. Finding a suitable contractor, appointing them with the specific assignment is the first task. Half the work is done with it, as they know better!
Tips for Hiring an Interior Designer
When the structure or building construction is ready and is moving into the completion stage, it is time to appoint and work with an interior contractor in Noida for furnishing and decoration works. Contractors with expertise in interior works can develop some of the best creative turnkey solutions that can transform your simple space into an awe-inspiring paradise.
Asking the internet is the best way to shortlist some interior contractors to appoint and work with a contractor near you. You can select one close to your location or a reputable firm that is doing work in your area. It also makes it easier to find and browse their portfolio. Some well-known interior design firms will even work with clients from other cities. Before appointing someone to carry out the task, ensure that they fully understand your style requirements. Examine their previous work and conceptualise it in the design style you desire.
What You Should Know Before Hiring an Interior Designer
1: Know About the Contracting Company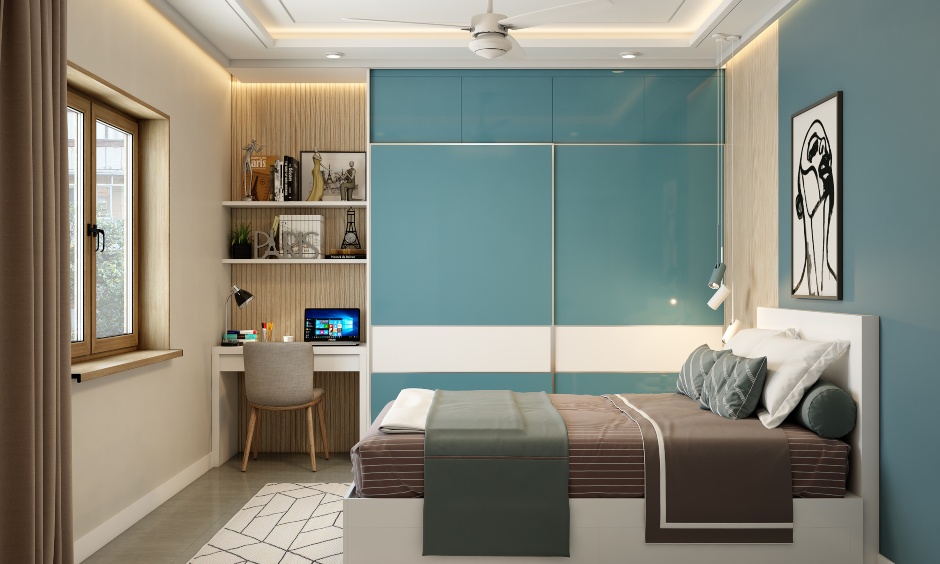 Interior contracting companies have different styles of working, fee structures, capabilities, and people strength. Hiring a local contractor can lead to a slew of problems. Some even charge a percentage of the overall project cost. On the other hand, some contractors use a cost-plus approach in which they manufacture/purchase materials and furnishings from their factories or source them at a lower cost. Examine a company's portfolio and projects handled before agreeing with them. Through social media, learn about how they design and build home interiors and the materials they use to furnish them. One of the most common misconceptions about hiring an interior designer or contractor today is expensive. It is important to note that the designer is in charge of your project. The project manager's or designer's responsibility is to ensure that the interior design project stays within the budget.
2: Understand the scope of Works
An interior contractor in Noida or Delhi NCR will never turn down a small project. Most contractors provide comprehensive service, which simplifies the client's role. Technology has had a significant impact on interior design and construction firms. Creating an interior project has become more successful with the latest infrastructures and technologies, such as 3D designs. Interior contractors meet every customer demand with an in-house team of customer relations, designers, turnkey project managers, and service technicians. Interior design firms always strive to create spaces that extend their clients rather than shadowing the firm's imprints.
3: Describe your vision for a dream home.
If you want a specific design, involve interior designers from the beginning of the planning process. This irons out any potential discrepancies through space planning, particularly those related to doorways, windows, and ceilings. Most of the time, interior designers come up with the most unusual ideas and recommendations. Though it may appear absurd at first, giving it some time may help understand why the idea seems feasible and appreciate the work. It is easier to discuss all of the project's possibilities when working with the designer. This eventually gives the entire space a distinct value and a new sense.
Experienced interior designers will be able to fit or mix and match even the most unusual home decor ideas to make your dream a reality while staying within your budget. Some new textures or even new patches are required to match the home's requirements. Furthermore, it ensures that all changes are made following construction laws and standards.
4: Discuss and agree on a budget
Let the contractor know what you're interested in and what you hope to accomplish. When it comes to interior design, the budget is crucial. Keep track of how much money you have set aside for furniture. Request a detailed estimate from the contractor, and ensure that it includes consultation, design fees, worker fees, production, transportation, and tax.
How to Pick the Best Interior Design Firm
When hiring and working with an interior designer in Noida or Delhi NCR, ensure they have the necessary knowledge, experience, and capacity. As a result, go with an experienced interior design firm that has completed many projects and has a strong portfolio. Also, with various furniture elements, arts, and designs penetrating the design industry, invite them to return for timely services and repairs in the future. Reupholstering furniture or simply selecting some interesting colour palettes can make your home stand out in the trend.