Your living room is where Your friends and family gather to catch up, lounge, and watch their favorite TV shows. The star of your living room is, without a doubt, the sofa. Be it a double-seater perfect for cozy couples or a long sectional made for large gatherings: wooden sofa sets or leather or rattan, perhaps sofa designs for large spaces or small living rooms. Our guide on sofas for fantastic living rooms covers it all.
Modern L Shaped Sofa Design For Small Living Room
Who says you can't fit a sectional into a small room? The versatility of the sectional sofa is that it lends itself to a variety of room sizes. Pick a three-seater of modest proportions and place it flush in the corner of your small living room. This 3 Seater L Shaped Sofa will allow you to fully utilize the limited floor space and create plenty of seating.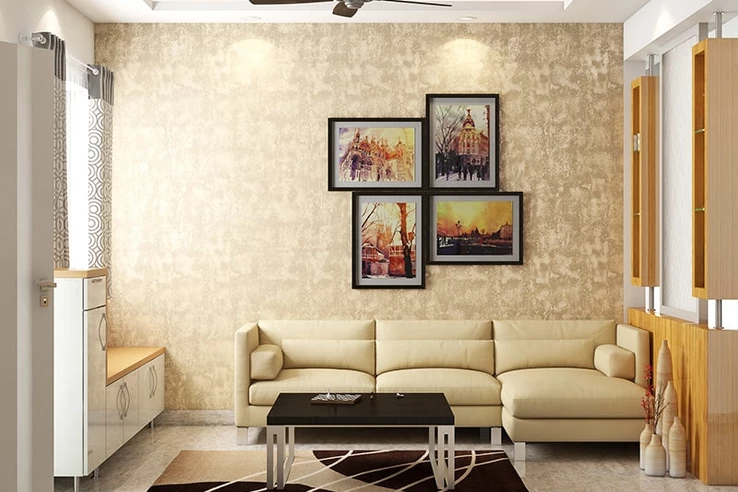 Grey Sleek and Stylish Sofa Design
This grey two-seater you can find in any modern home. Cushions and throws can soften the lines and add to the warmth of the otherwise stark design.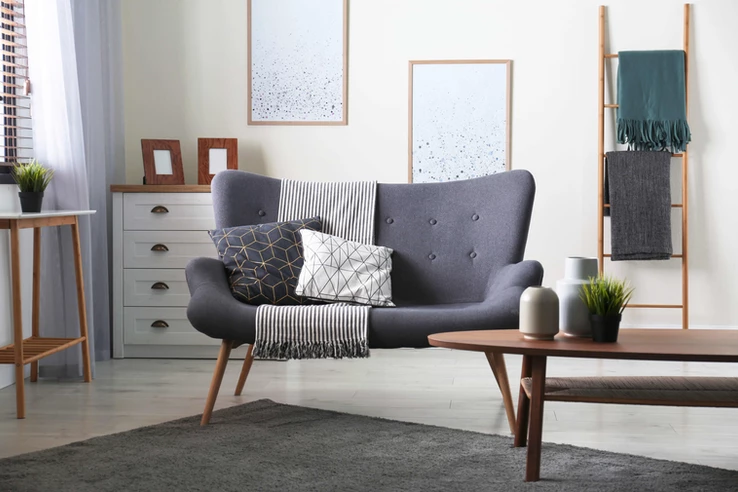 Grey and White Striped Sofa Design with Pinstripes
Pinstripes are a match for any style of décor, whether it's classic or contemporary. This boxy sectional sofa uses understated upholstery with pinstripes. Add layers and texture with cushions in contrasting patterns.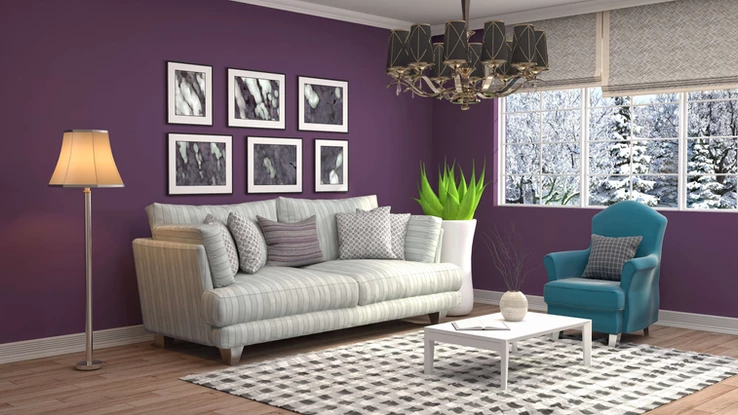 L-shaped Sofa Designs To Stretch And Catch the latest on TV
If you Have lots of family or guests to entertain, Love huddling together to catch the latest on TV, then bring this Long and narrow L-shaped sofa and face it pointing towards your television. Look for practical colors like darker hues of Grey and White that wear well and are sturdy. Get sofa throws on and bring out popcorn to get ready to party!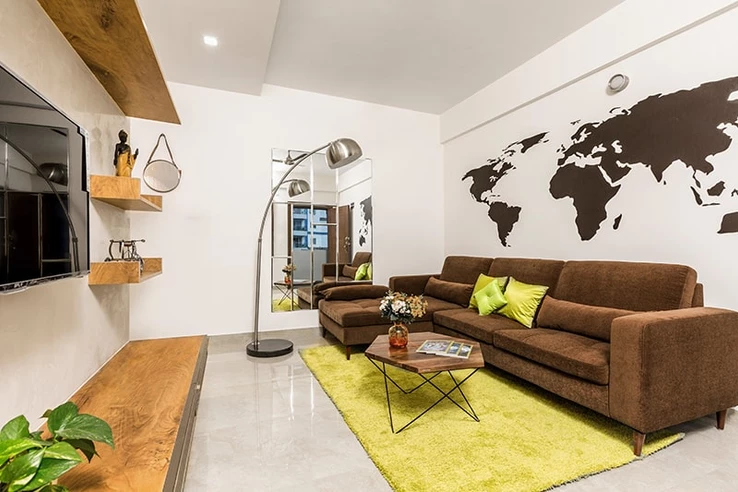 Shades of Grey Sofa Designs
Grey is a color that complements just about any color palette. Here, an open-plan home uses grey shades and patterns in grey to create texture and a rustic look. The sectional sofa is in a realistic style popularized by IKEA; easy to assemble, maintain and refurbish.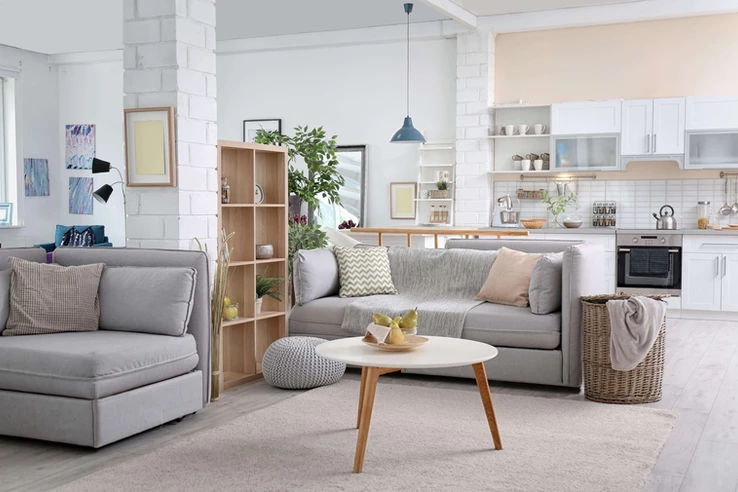 Modern Futons: Extra Comfort for Overnight Guests
This Modern Futon is always good to be prepared for unexpected guests, and this stylish futon Sofa Design allows you to do just that. This futon, upholstered in lush green velvet, comes with a metal frame that you can pull out with minimal effort to create a sleeping space for two.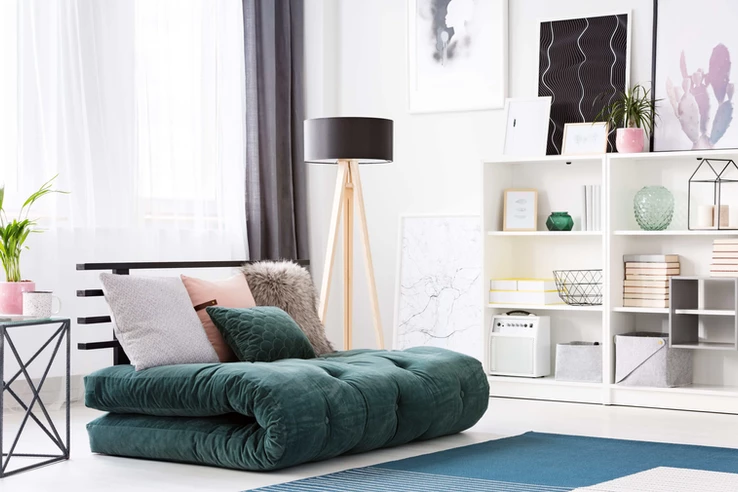 Scandinavian Sofa Designs
This Scandinavian Sofa design is Clean; simple lines and natural wood finishes are the hallmarks of this Scandinavian sofa that could fit right into a forgotten corner of your home. Create a cozy reading nook by throwing in some comfy pillows and a warm throw.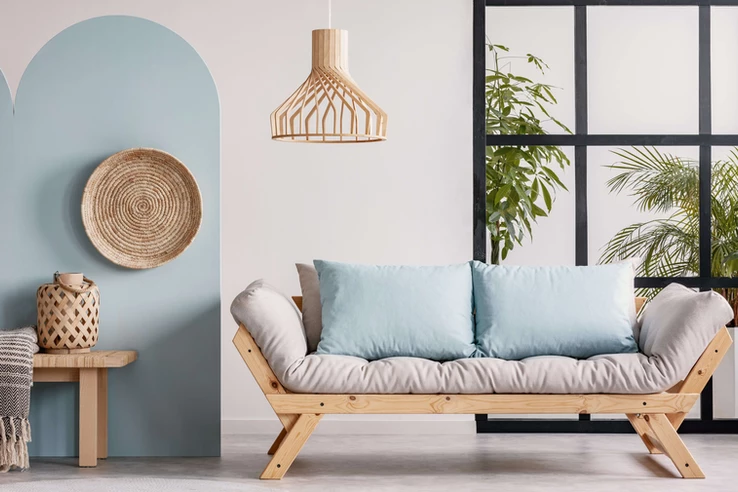 Zen Inspired Sofa Designs
This no-arm, white sofa seating speaks of Zen minimalism, with just the bare essentials and no more. With colours and textures as neutral as they come, every line of this sofa exudes a deep sense of peace.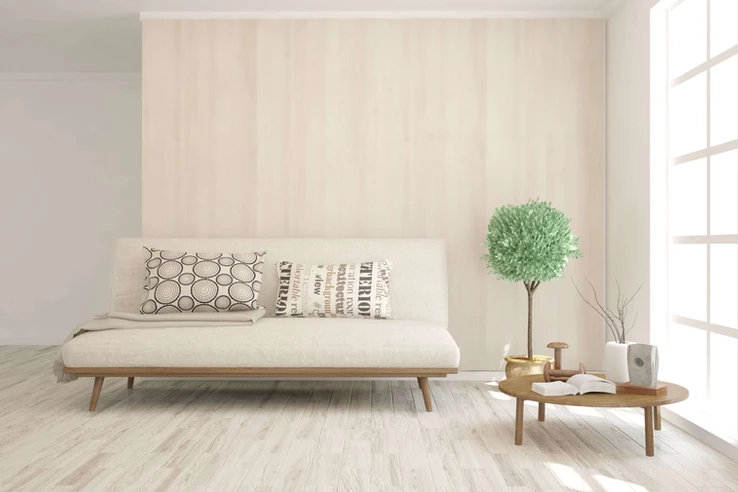 Luxury in Leather Sofa
This grand Chesterfield uses plush leather for the upholstery; those who are against the use of leather can opt for a rexine lookalike. The quilting on the backseat ensures that the fabric never gets crumpled. Be warned; leather requires regular maintenance to keep it in the best condition.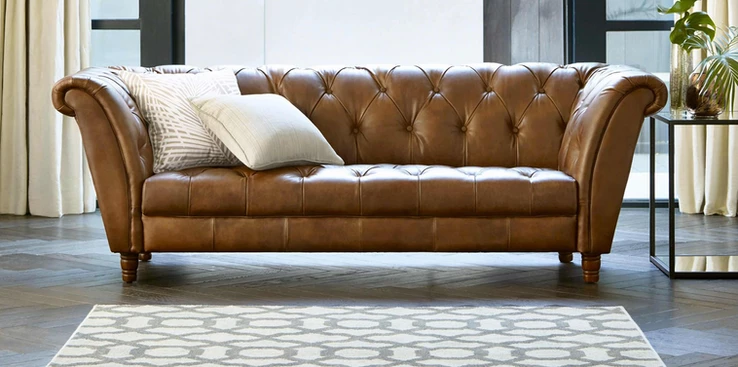 Minimalistic White Sofa Designs
This white sectional sofa can be used as a daybed or to accommodate unexpected guests. An extension to one side functions as a side table. Try using colourful cushions rather than white for a more vibrant spin on the décor.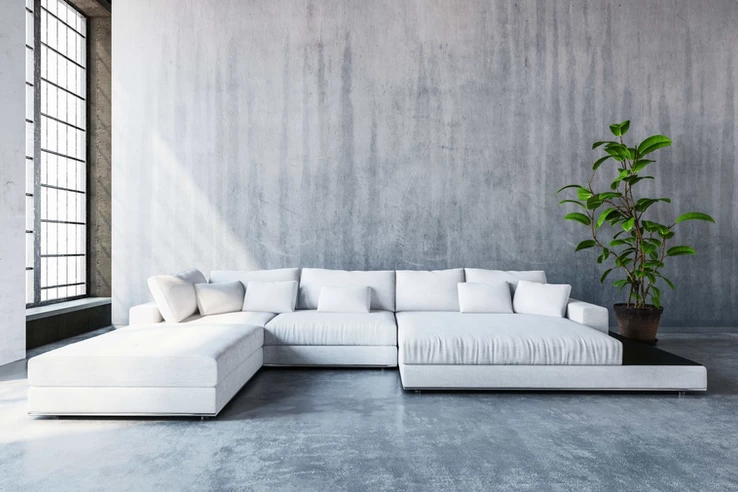 Outdoor Sofa Designs
Looking for outdoorsy sofas that look great and can withstand any weather? Resin wickerwork chairs in black perfectly match the coffee table in white. Use this trio on your outdoor porch and enjoy your steaming cuppa!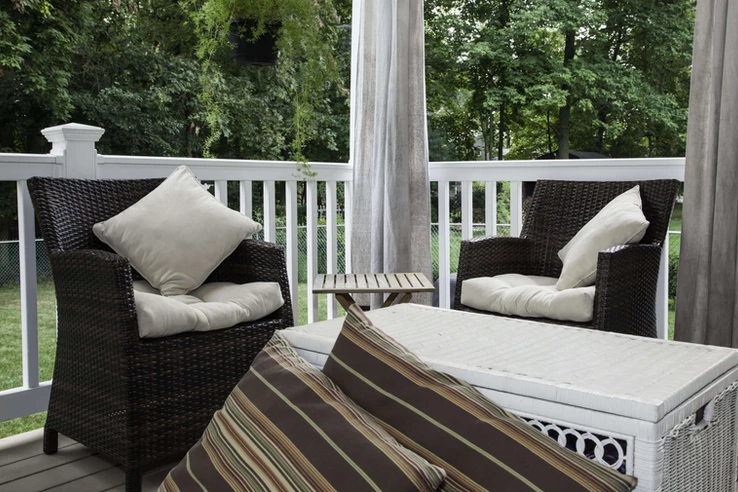 Pastel Sofa: Fit for Gentility
It's easy enough to imagine genteel ladies from the Victorian ages drinking tea from dainty cups in a lovely parlour, while seated on this beautiful sofa. Straight out of a bygone era and as graceful as they come, with pretty pastel upholstery to match; this sofa is a throwback to the days when women still carried parasols and powdered their noses.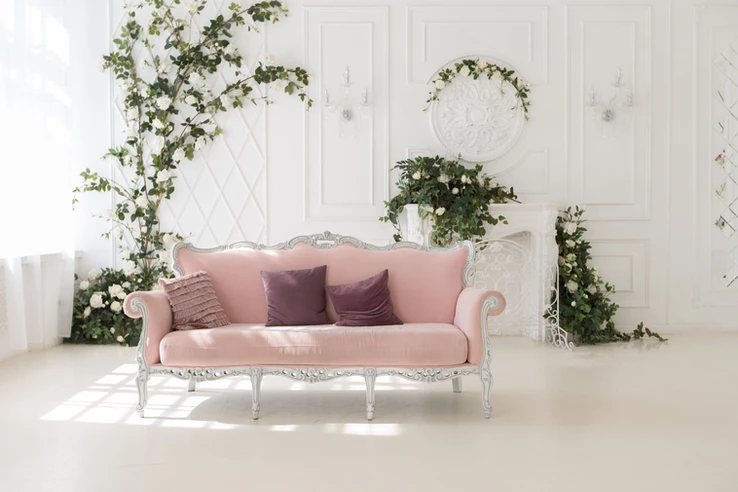 Friendly Asked Question
Which type of sofa set is best?
Sofas in cotton or linen fabric and leather sofas are classic upholstery materials that are worth investing in. Synthetic fabrics like microfiber are also great options that are durable and easy to clean.
How long should a sofa last?
between 8 and 15 years
Sofas: Consider replacing your sofa before the seats start sagging to the point of not supporting you, the fabric has become stained and worn, and the frame is breaking down or squeaking. How long should a couch last? On average, a typical sofa lasts between 8 and 15 years.
Which sofa is best leather or fabric?
leather is more durable than fabric and so will last on average last at least five years longer. And whilst fabric sofas can come with a stain repellent treatment, leather is easy to clean with just a quick wipe.
Which wood is good for the sofa set?
Sheesham wood and teak wood are the best wood types for a sofa.
Are you still confused about your sofa options? Chances are that you'll be living with your choices for quite a while, so make sure that you pick something you really love! If you still can't make up your mind, do connect with a Classic Infrahomes designer who can help you make the right choice.