Planning to get your interiors done in your new home in Greater Noida? Before you dial up your local carpenter, make sure you visit the Classic Infrahomes Experience Centre in Greater Noida. Talk to the design experts for practical, out-of-the-box ideas that you will love. Professional services in a timely manner are what you can expect. And the best part, no matter what your budget, your dedicated design partner will be able to work within it!
The two-storey experience centre is one of Classic Infrahome's largest in the country. There are multiple set-ups of each room so that customers can touch, feel and experience the rooms that are designed in different styles. And of course, these set-ups are only so that customers can get an idea of what the end product would look like – The combinations of material, style and colour that they can customize their own home with are endless!
Classic Infrahomes Greater Noida Showroom Walkthrough
Let start the walkthrough for our Classic Infrahomes Greater Noida showroom. For the customers to touch and see in reality, the showroom showcases numerous shutters in full sizes, materials, wallpapers and more.
The Living Rooms
One of the living rooms is in a light colour combination of white woodwork and a pale blue sofa set. The calm vibe that this modern setup gives is perfect for those who are looking for a casual space to unwind in.
Another living room is set up with an ethnic undertone. Complete with Indian accessories, the warm colours and wooden accents used in the room makes it just right to welcome guests in.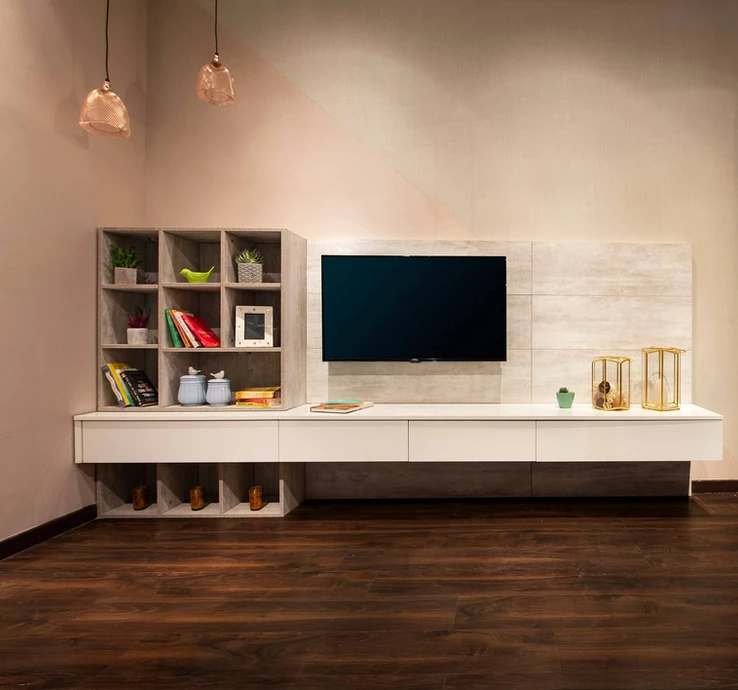 The Kitchens
The pop-inspired kitchen is an absolute joy! The fun colours are used to complement each other beautifully. This handle-less kitchen is a modern dream with a playful twist.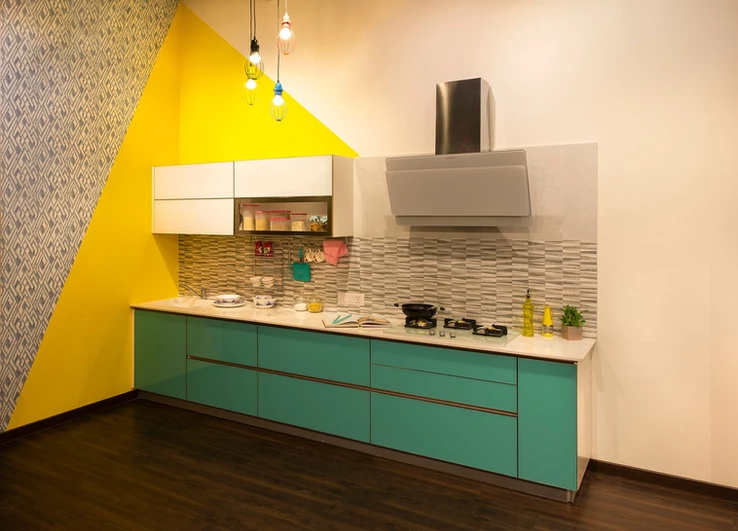 Kitchen With Breakfast Counters
For those who prefer a more classic and subdued look, one of the setup features a maroon kitchen with an extended breakfast counter.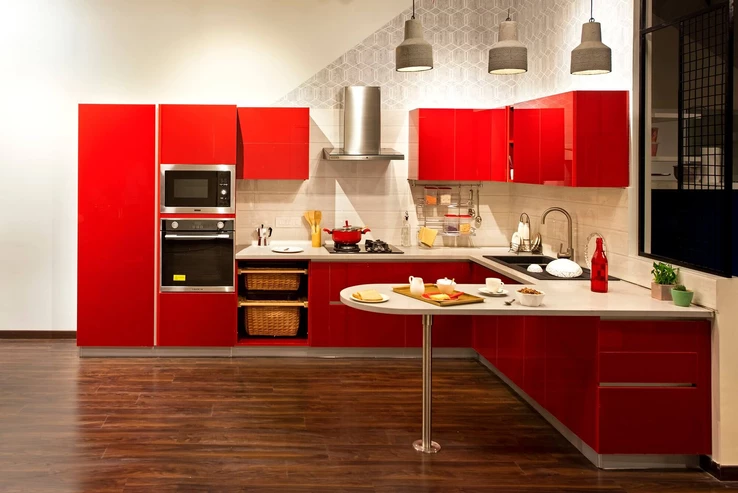 Kitchen Island
There is nothing as comforting as entering a kitchen with a centre island. The blue and white kitchen in the showroom features an island with a washbasin and breakfast counter incorporated. This would be ideal for a larger kitchen.
Traditional Kitchens
And finally, the traditional membrane finish kitchen is sure to stand the test of time. This kitchen has incorporated Shamford units in the corners to showcase cookbooks, plants and more.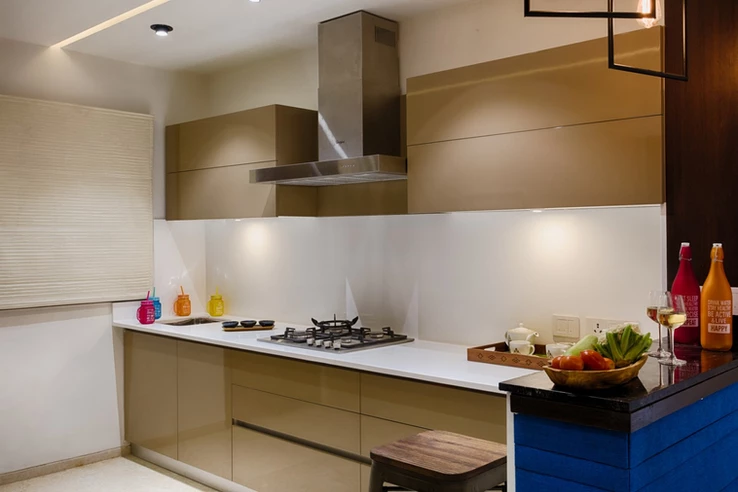 Crockery Units and Bar Units
There is also stand-alone crockery and a bar unit on display. These are finished in suede and high-gloss, giving a very classy look indeed. The hidden bar unit can also be used as a book rack.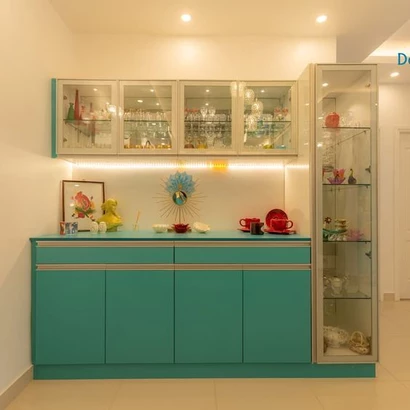 The Chic Bedrooms at Greater Noida Experience Centre
Moving onto the bedrooms, the choices are plenty. If your style is classic, minimalistic and elegant, you might just fall in love with the Japanese inspired bedroom designed in pale tones of pink and blue. This master bedroom happens to feature a walk-in wardrobe with sliding doors.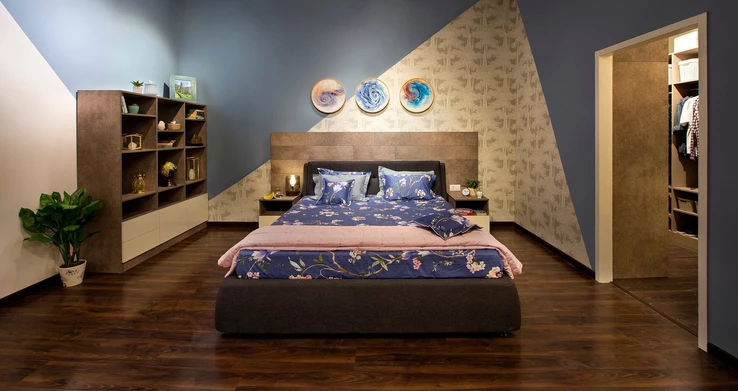 In the kid's section of the showroom, customers can get a close-up look at the latitude range of bunk beds which no kid can help but love! Bunk beds are not only an easy favourite among kids, but they are also a practical solution for those with limited space in the kids' room.
What are you waiting for? Walk into the Classic Infrahomes Experience Centre in Greater Noida with a floorplan of your home and let the design experts paint you a picture of what your dream home could be.