Experience the epitome of modern living at Great Value Sharanam, Noida. Our recent project showcases a stunning transformation with exquisite false ceiling designs, sleek modular kitchen and wardrobe installations, stylish TV units, and impeccable tile work. Discover the perfect blend of functionality and aesthetics, elevating your 3BHK apartment to new heights of luxury.
Great Value Sarnam 3BHK Interior Turnkey Project
Classic Infrahomes Interior Design Interior Turnkey Project at Greate Value Sarnam Sector 107 Noida
Project Details
Client Name: Sushma Kaushik
Property Type: 3 BHK
Address: Great Value Sarnam Sector 107 Noida
Services Done: Shoe Rack, Teak Veneer Flush Doors, Crockery Unit, modular kitchen, wardrobes, false ceiling, Tv Unit and more.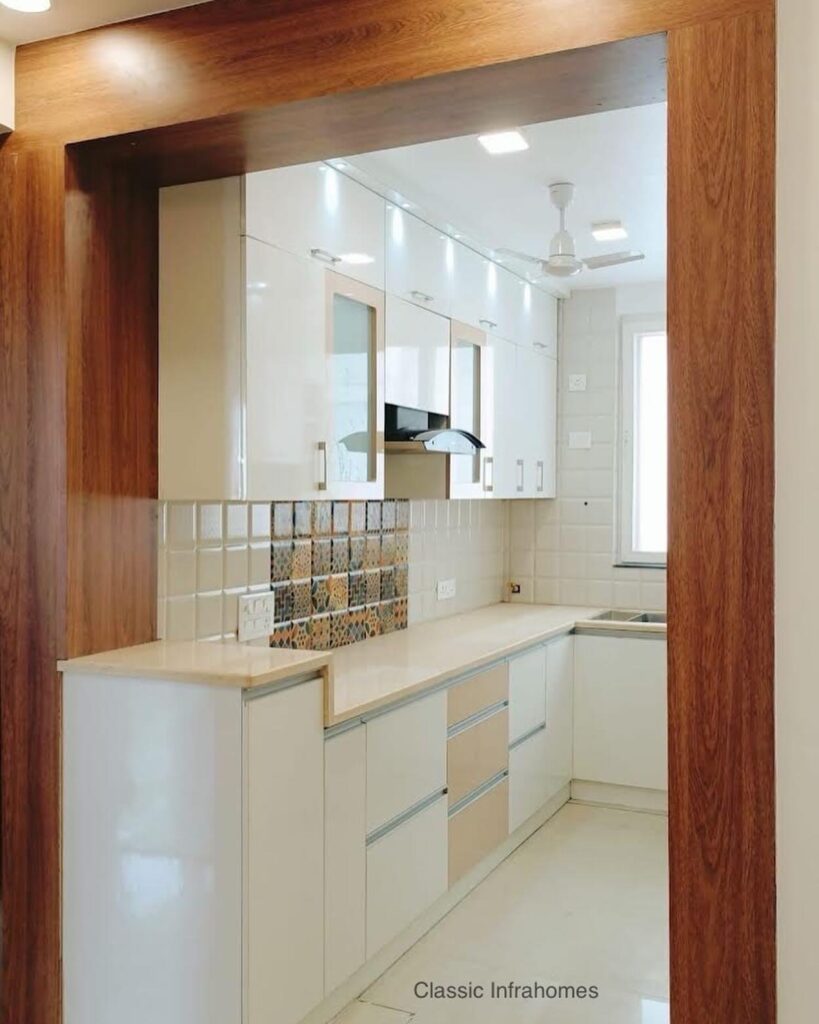 Client Brief
Ms Sushma Kaushik lives with his wife and baby in a 3BHK apartment which he wanted redone entirely with modular furniture. He wanted the design, decor and colour scheme to blend in seamlessly across the home.
Design Solution
Classic Infrahomes team planned his home interiors with statement walls in all rooms, space saving furniture. The living room, dining room and kitchen were designed with greaan and White as the dominant colour palette to meet their requirement.