There was a time when the scope of Interior design was left untouched. Rarely people wanted to spend money and time on interior designs or decorations. Everyone thought, commercial buildings or big mansions were the only places, which needs interior designing. However, as time flew, people's approach towards home interiors also changed. Society realized the use of interior designing even in small houses or flats. As a result, there is an apparent rise in people who are seeking expert help for interior designing in the states of Uttar Pradesh and Noida.
Everything in the design process is about making the home more functional by making the space inside work better for people to live in. When you see a beautiful house, you may not think about all the work that went into it. The process of designing the inside of your home, even though it looks simple from the outside, is very long and hard. By making the right decision, taking the right steps, and working toward a goal, you can make any process easier.
Meet the Designer and Discuss Your Needs
You might already know what your home should look like. But when we try to put those ideas into practise, many of us don't get what we want. As we pay more attention to the small things, it gets more difficult to understand. In situations like this, you aren't the only one who can't picture what will happen. However, if you hire a professional designer, they might be able to help you. There are also people who haven't worked on a home before who have a lot of ideas and dreams about how they want their home to look. So, it is always better to get help from a home interior design company to combine your own ideas and expectations with the knowledge and skills of a company that does this.
First, find out a suitable designer in your locality or district. Then, make a list of your requirements, and take a copy of the floor plan. Otherwise, you may miss some elements during the discussion. Now it is the time for you to contact them and schedule an appointment. Handover the copy of the floor plan and other details to the designer, explain your requirements, and budget in detail. Make sure that he or she understands your requirements and concepts clearly. You can also have a look at the display samples, and if you find it interesting, ask them to customize it further as per your needs. An Interior design company managed by experts could easily catch your ideas and concepts. So convey every detail, and wait for them to prepare suitable designs.
Design Layout and cost estimate for the project
Once you've communicated your thoughts and needs, you're halfway there. The rest is up to him; it is his responsibility to create designs and layouts that meet your specifications. The designer closely examines the floor plan, noting the areas where he can meet the demands. In most circumstances, a site visit is required to validate measurements and other specifics. Then, he or she produces the design layouts based on the specifications and real measurements.
The designer may contact you again to ask for more improvements or suggestions. There could be a lot of meetings and interactions over a few days. Always wait for the right layout. Once you're happy with the layout, ask for an estimate on how much it will cost to make it happen. The main estimates are based on a lot of different data, and they're expected to change as more changes are made. The materials you select and the complexity of the design are the two most important elements influencing the budget. From the core layout, you can add or delete elements based on your budget.
Detailed Drawings (Design), and Changes.
Detailed drawings are required to get a better sense of the designs and layouts. The designs should be examined to ensure that your ideas have been properly included. Everyone has a hard time comprehending 2D designs, but the designer's responsibility is to clarify every single aspect until your questions are answered. To put it another way, you should never be afraid to seek clarification. If you think the drawings are lacking in specifics or are lacking in detail, ask for additional information and full drawings. Detailed designs are usually provided by competent companies before they begin building.
After we look at the drawings, it is very common for us to think of other changes that we want to make. Tell the designer more about what you think, so that he or she can make the design better. There may be a lot of changes that need to be made. After each revision, look at the detailed drawings very carefully. There may still be a way to make things better.
2D Drawings and 3D Design Approval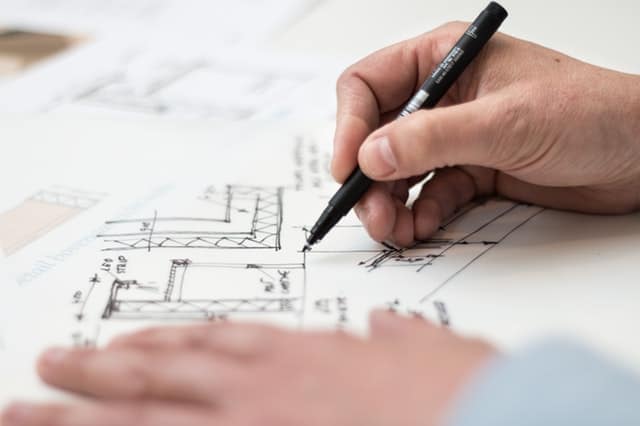 People always like to look at the 3D layout of the design before they buy furniture for their house or apartment. 3D images are the best representation of what the final products will look like. In 3D images, you can see the furniture, wall paints, and other things very well. In other words, you can go on a virtual tour of the insides. This would let you know if everything went as planned or not. Most of the interior design companies in Kerala will make 3D images for you if you ask. However, you may have to pay a deposit because it takes a lot of time and effort to make them.
Make sure you are happy with the design after all the changes have been made. In the beginning, try to be clear with the designer about what you want. Because more changes could take a long time and cause a lot of problems, especially if you have already planned the house-warming. When you like a design, most interior design firms move quickly, especially those that can design, make, and install. You should follow these steps carefully when you are designing a modern apartment or house to make sure it looks the way you want it to.