Whether you are building your home or renovating it, choosing the right type of floor can be challenging and make a huge impact on the finished look of the house. While choosing a floor, one thinks about its durability, maintenance cost because most of the time homeowners keep the floor for decades until and unless it becomes absolutely necessary to change. To help you with choosing the right type of floor that fits your specifications and requirements, read this guide till the end because here we have explained the difference between marble vs tile flooring.
What are Tiles?
Tiles are constructed of cement or concrete and come in a variety of thicknesses and forms. It is available in both glazed and unglazed varieties. During the production process, the colour and appearance of the tiles are meticulously controlled. It is unlikely to absorb moisture and, as a result, does not shatter readily. Ceramic floor tiles are popular for interior design because they add a wonderful impact to the room. The pricing and size of various types of floor tiles vary. Tiles are now manufactured with the needs of space consumption, traffic, and footfalls in mind. For example, anti-skid, anti-bacteria, easy maintenance, and non-fade qualities are developed for outdoor use.
What is the difference in marble and tiles?
Understanding these differences between tiles and marbles will help you select the right option for your floors.
| | |
| --- | --- |
| Marble | Floor Tile |
| Marble is a natural stone | Tile is made of clay and then polished |
| The cost of marble is expensive | The cost of floor tile is affordable |
| Marble is primarily used on floors | Tile is especially used to cover roofs, floors, and walls, outdoors |
| Marble is porous and easy to get stains | Tile is stain resistant |
| Marble is difficult to load and is less heavy to install | Floor Tile is easier to load and install |
| Marble installation is difficult and long | Floor Tile installation is shorter and easier |
| Wastage is more in Marble | Wastage is less in Tiles |
| Marble is not suitable for cold climate | Tile is suitable for all climate |
| Marble is difficult to clean and maintain | Tile is easier to clean and maintain |
difference between tile and marble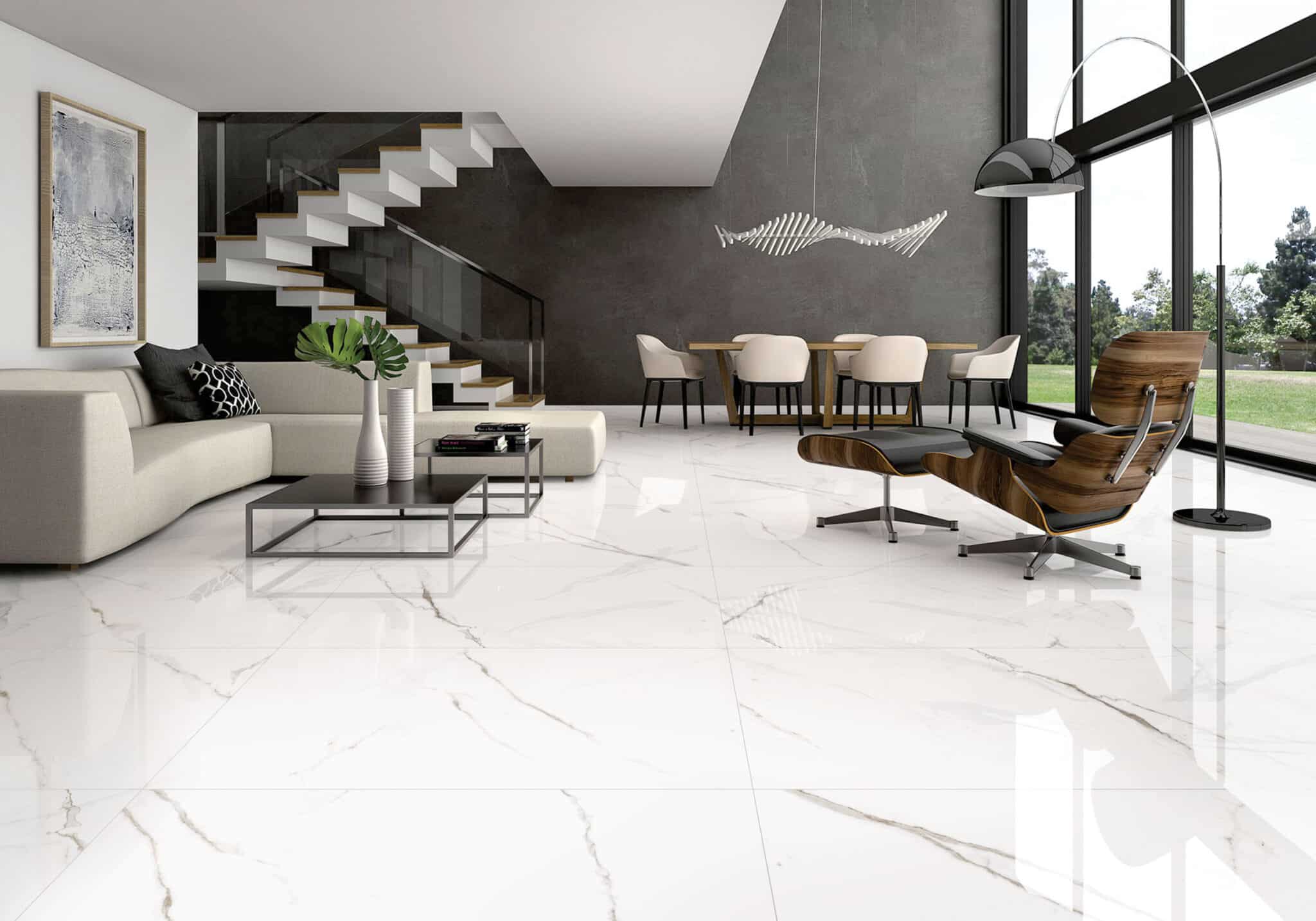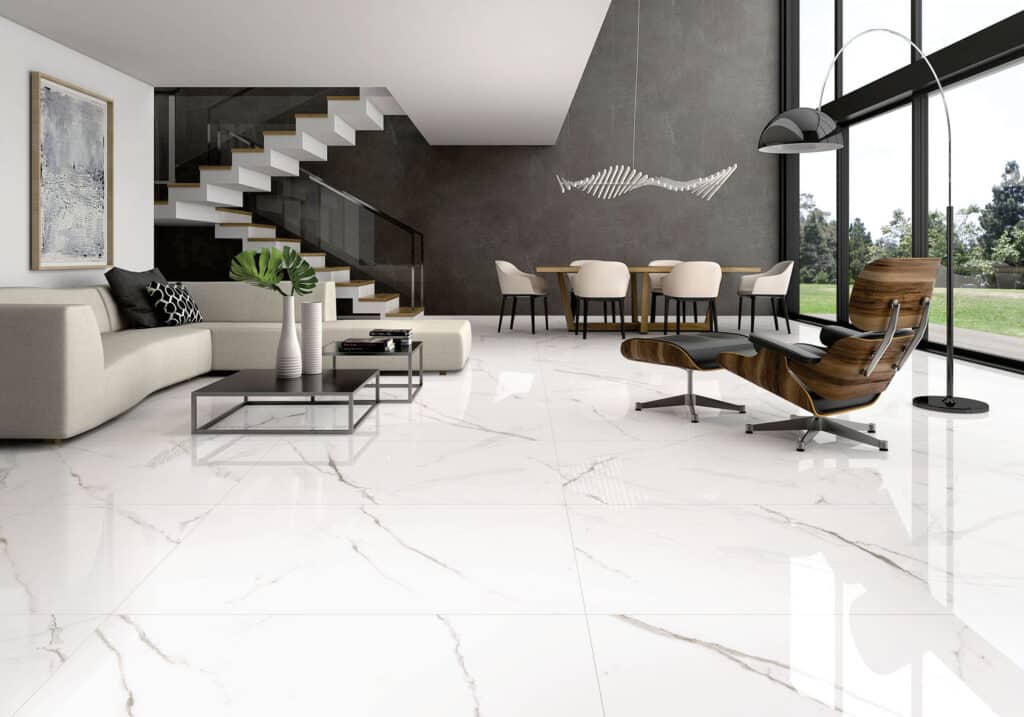 Conclusion
Both Marble Floor and Floor Tile are used as flooring solutions in residential and commercial areas. The people who are looking forward to a cost-effective solution should opt for Floor Tile flooring option.
MARBLE VS TILE FLOORING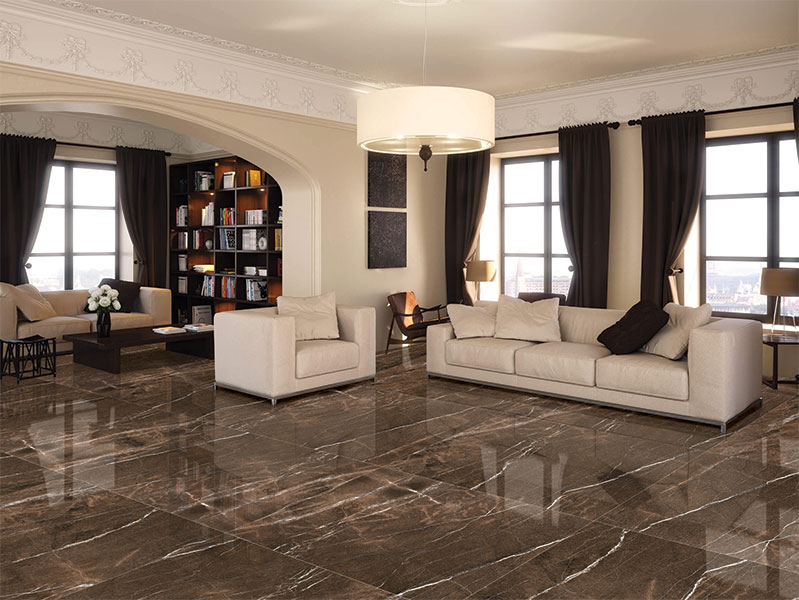 When constructing or building a house, we want it to be picture-perfect, which necessitates rigorous planning in every detail. With so much money invested in each aspect of the home, you don't want to hurry into decisions and make an irrevocable error.
The floor is an important consideration when finishing the house since it can have a significant impact on the entire interior design. It's easy to become disoriented or conflicted when there are so many options accessible in the marketplace and among designers. Because of this, it's easier to choose a stone or tile based on its properties rather than its colour or pattern.
Because of their unique properties and features, marble and tiles are both highly sought after by builders and homeowners, respectively. The best method to make a selection quickly is to compare the features and attributes of both stones..
Composition
Stain resistance
Durability
Maintenance
Cost
COMPOSITION
Marble is a natural stone created by subjecting limestone to high heat and pressures. This is a naturally occurring substance with many coloured veins flowing through it. These veins or layers are impurities that exist between the stone's components and become a permanent part of it following metamorphosis.
Because it's manufactured from a mixture of clay and other minerals heated to high temperatures and pressures, tile is different from marble in that it is a man-made product. The colours, sizes, and shapes of vitrified tiles are all the same.
STAIN RESISTANCE
Marble is a naturally occurring substance that is highly reactive to acidic spills such as vinegar, lemon, and other liquids and requires urgent attention or it will be permanently discoloured.
Tiles, on the other hand, are stain-resistant and can be cleaned with a wet mop. The grout between two tiles, on the other hand, will need to be cleaned on a frequent basis with harsher detergents. So, in some ways, grouts and marble require the same type of upkeep to stay in good condition.
DURABILITY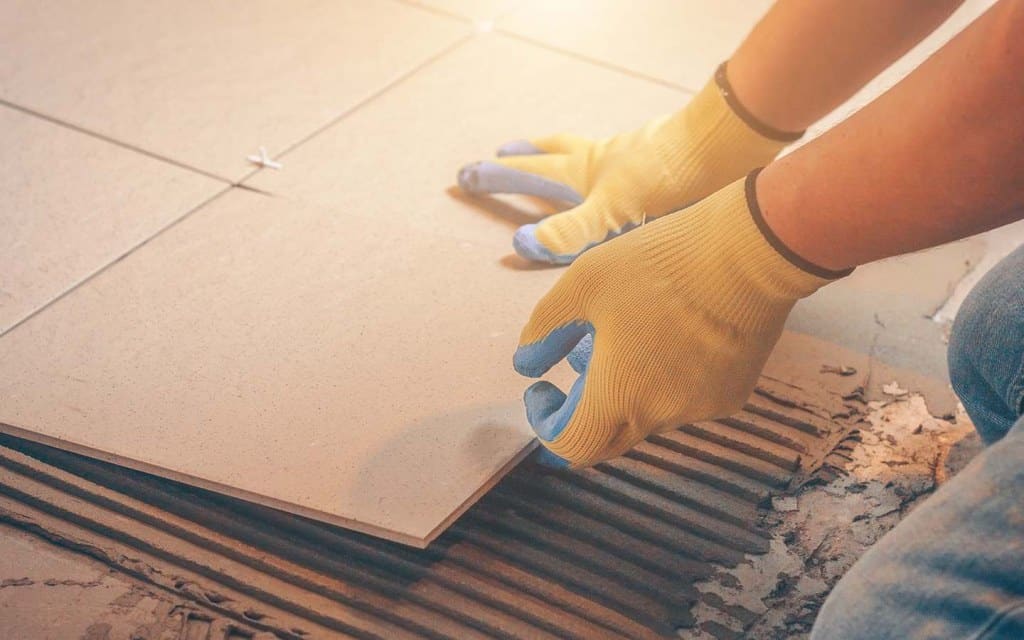 For at least 25 years, marble is the strongest and most lasting flooring option, making it ideal for high-traffic areas. It's only possible if the flooring are properly cared for and frequently maintained. When the polish on the surface of the marble floor goes off, it gets a yellowish hue, and the marble might be damaged.
Additionally, vitrified tiles can survive between 10 and 15 years. It is easy to clean these tiles if there are any unintentional spills because of their low maintenance. Because of their glassy nature, vitrified tiles are vulnerable to damage from heavy weights or improper handling.
MAINTENANCE
As previously said, marble has a highly reactive nature that necessitates careful and consistent upkeep. When working with liquids on the floor, one must exercise extreme caution, especially if the liquids are acidic. It is preferable to apply the sealer to the surface to make it water-resistant. Furthermore, it must be polished on a regular basis or else it will acquire a yellowish layer and attract dirt, destroying its surface.
Because of its non-porous nature, which is the ability of a substance to absorb water, tiles are easier to maintain than marble. This makes it resistant to water and stains, and any spill may be wiped clean from its surface. Yes, you must be particularly cautious while placing weights on the tiles since unequal weights or dropping a hefty weight on a tiled floor will cause it to crack.
Eco-Friendly
Marble cannot be called an environmentally friendly material because it is a non-renewable resource that requires energy-intensive extraction techniques. These processes have an irreversible effect on the ecosystem. Tiles, on the other hand, perform better than marble since they are recyclable, non-toxic, and made using environmentally friendly procedures.
Price
Marble costs more than tiles. The reason for this is that tiles are made by humans, but marble is a natural stone that has to be mined and extracted with very expensive tools. Furthermore, only high-quality marble looks good, which means it costs a lot of money.
Wastage
During the cutting process, a lot of marble goes to waste. This makes marble more expensive. In tiles, there is very little waste, which means that they are cheaper than marble because of this.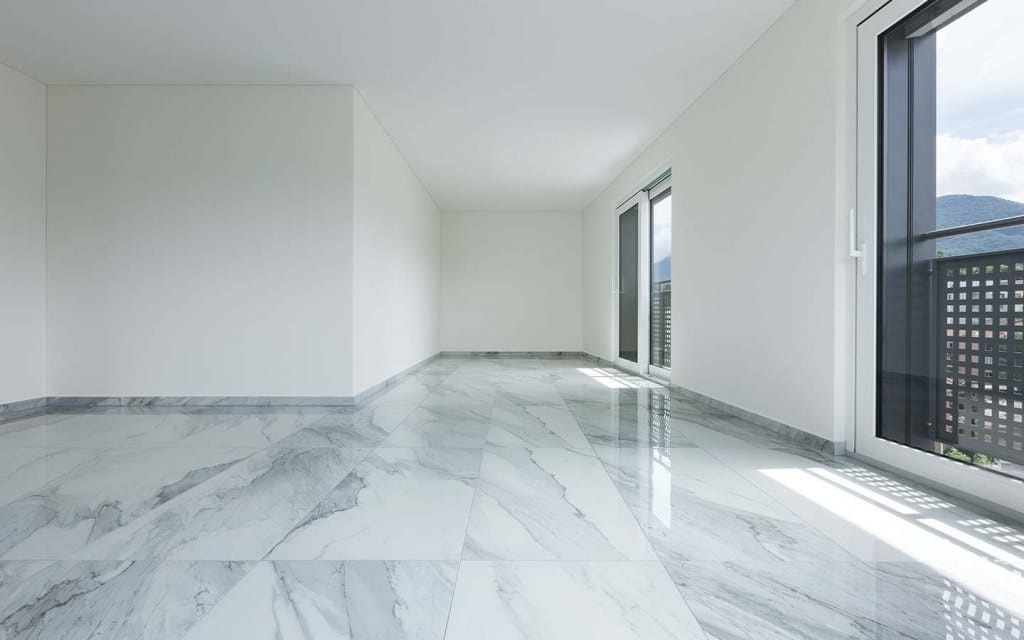 The price of a vitrified tile is determined by the complexity of the design, the brand, and the colour you select. Some colours and designs are not widely available on the market, thus pricing may be slightly more than those that are. The expense of tile upkeep is likewise quite minimal. Most homeowners and builders who are on a budget but do not want to compromise on their interior design choose tiles.
Read more Article Related Tiles and Flooring Ideas
If you are struggling to find the right interior design firm for your interior project in Noida, do try Classic Infrahomes – where you get pre-negotiated best rates, guaranteed quality work & on-time completion from the best interior design firm in Noida. To learn more about Classic Infrahomes, check this link. To understand how we select the top interior firms, read The definitive guide to find the best interior designer in Noida.
I hope we are able to address your doubts in this article. If I have missed something, do let me know in the comments below.
So, what do you think is a better option for you? Let us know at [email protected] and keep reading Classic Infrahomes Blog for more lifestyle-related pieces.