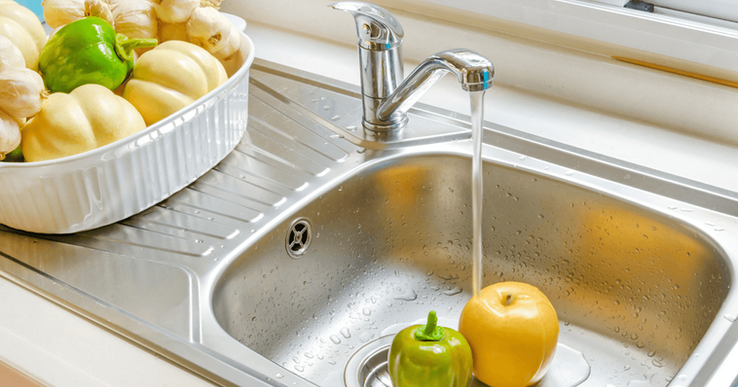 A modular kitchen is not complete without a sink. Just about any model will not do. You need to consider different aspects of choosing the right kitchen sink, from the material to size, shape, and faucet fittings. The sink should match the rest of the kitchen and provide value. It should be functional and good-looking.
Interior Designers in Noida suggest checking various options before deciding on a model of the kitchen sink. It's not something we replace often, and being sure of our choice is essential.
How to Choose Right Sink for Kitchen Tip #1: Decide Sink Based on Your Kitchen Configuration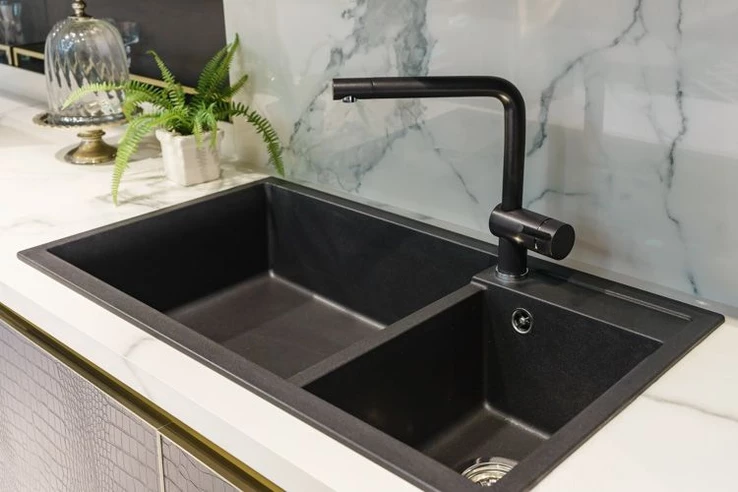 A kitchen sink has ceased to be a single basin– today, they come in various configurations, each suited to a different multi-tasking style.
Single basin sinks are most common because they allow you to wash plenty of large-sized utensils at once. This type of kitchen sink suits nearly any kind of kitchen.
The offset-style kitchen sink has two basins, one large and one small, and allows you to prepare for cooking and wash up in the same space. These are better for smaller kitchens, where countertop space may be scarce.
Finally, the half-and-half kitchen sink has two equal-sized basins, accommodating a lot more pots and pans and freeing up space. This is ideal for homes that tend to entertain more or use a lot more dishes.
Type of Sink/Installation Method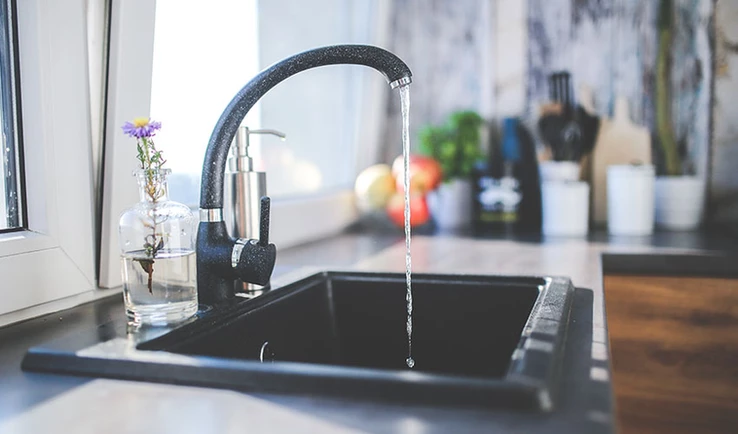 Let's start at the final step and go backwards. Kitchen sinks can be fitted in two ways- on the top of the counter and from below (under-mount sink). The names are self-explanatory, aren't they? The first model is installed from the top. You can see the edges of the sink on the counter.
The under-mount is fitted from below so that the setting looks seamless and classy. It is also expensive and has to be installed by a professional. Designers at Classic Infrahomes advise you to consider your budget and the house's aesthetic appeal before deciding.
The Material of the Sink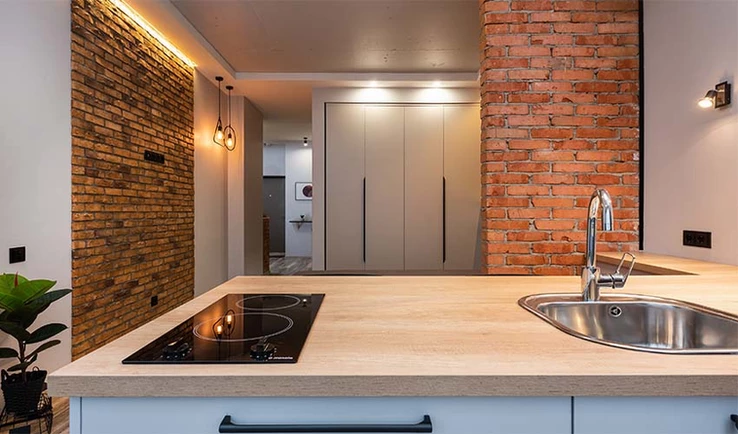 A Stainless-steel sink is a preferred choice for most people. It's cost-effective and requires less maintenance. That doesn't mean you have to go with the same without looking at other options. Based on the Home Interiors in Noida, you can opt for a granite sink, natural stone sink, or even a porcelain sink.
Granite sinks are durable, scratch-resistant, and have a very contemporary feel to them. Natural stone kitchen sinks are more stylish and expensive, But these require extra maintenance. Porcelain sinks are standard in washrooms. You can still pick one for your Kitchen if it matches the décor.
Size of the Kitchen Sink
Interior Designers in Noida say that the size of the kitchen sink depends on your needs and the size of the Kitchen. If your existing kitchen sink is overflowing with utensils, you will need a more oversized sink. That said, if your home is compact, an extra-large sink will look out of place and draw more attention. Also, check the counter space and shelves around. It's better to pick one size big than one size small. Or maybe go for the double-bowl model.
The Shape of the Kitchen Sink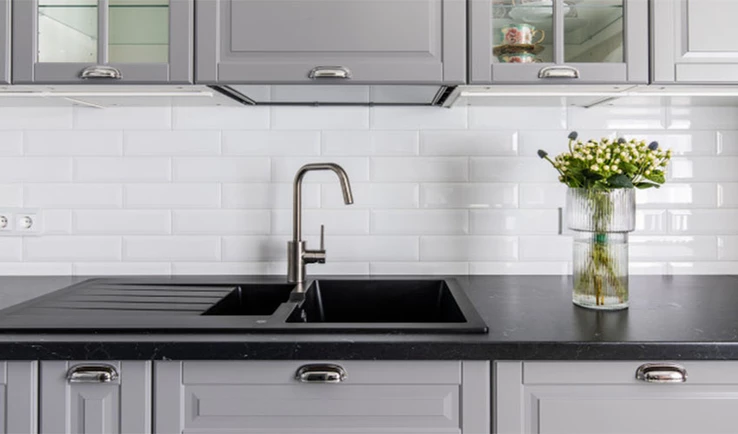 Modular Kitchen sinks are round, square, rectangular with rounded edges etc. Kitchen Interior Designers in Noida says that the shape of the sink needs to blend with the interiors of the kitchen. Here, you also need to consider the position of the drain and the number of faucet slots.
Conclusion
Interior Designers in Noida can help you find the right kitchen sink by balancing your budget, utility reasons, and home aesthetics. Contact Classic Infrahomes and book an appointment today.